Famously Dead A-Z:

Cause of Death:
View information about Milton Berle's death here on famously-dead.com. You can view information about Milton Berle's death and other famous deaths. You can view by name or by cause of death. We also have included the most popular famous deaths.
Milton Berle's Death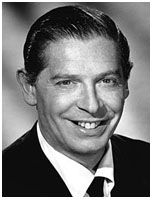 Milton Berle
Comedian, Actor
July 12, 1908
March 27, 2002
Cancer
The life and death of Milton Berle:
He was hands-down the first big star on TV – nicknamed "Mr. Television." Milton Berle was the host of NBC's "Texaco Star Theater" from 1948 to 1955 and people used to stay home to watch "Uncle Miltie" during TVs Golden age in the 1950s
The name on his birth certificate was Mendel Berlinger. He was born into a Jewish family in New York City's Harlem neighborhood. His father Moses sold paint and varnish to support the family at his mother Sarah changed your name to Sarah Berle when her son became famous.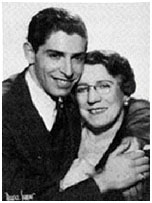 Berle's career started at the very young age of five, when he won amateur talent contest. He started appearing as a child actor in silent films, beginning with "The Perils of Pauline", filmed in New Jersey.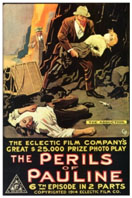 Other child film roles followed and in 1920, when he was only 12, Milton was playing in an Atlantic City stage production "Floradora", that eventually moved to Broadway.
By age 15, he was an emcee in Vaudeville shows …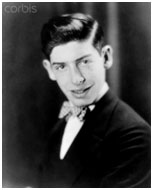 …and by the early 1930s he was a successful standup comedian.
Multi-talented as he was, Milton wrote music, scoring the film called "Poppin' the Cork", in which he also acted.

Radio beckoned and starting in 1934, he was a regular on the airwaves, and even got his own show.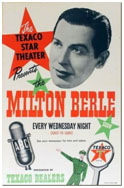 And important member of his comedy troupe was Arnold Stang

His radio show morphed into the Milton Berle show on TV, and he had a stable of writers who went on to great career success, including Neil Simon and Nat Hiken.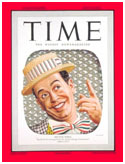 Uncle Miltie dominated Tuesday night television for the next several years, reaching number one of the Nielsen ratings with as much as an 80% share of the viewing audience.
TV set sales more than doubled after the "Texaco Star Theater" debuted, reaching 2 million in 1949.

In 1951, NBC signed him to exclusive, 30 year TV contract - which was a first. But he and the network had a disagreement when Berle wanted to fil the show instead of doing it live. He wanted to have material for re-runs, something Lucille Ball and Desi Arnaz were doing with "I Love Lucy" but NBC said no.
By 1943, Texaco pulled out of the sponsorship and it was picked up by Buick but the ratings continued to sag.
But even though his TV presence faded, Berle pivoted and started playing show rooms like Caesar's Palace, The Desert Inn and The Sands in Las Vegas.
He appeared in several more films including "Let's Make Love" with Marilyn Monroe, and "It's A Mad Mad Mad Mad World", among others.
Never too far from TV, came back to guest host Saturday Night Live in April 1979.
He married and divorced showgirl Joyce Matthews twice.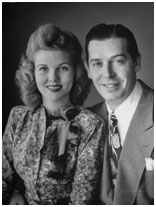 …also married Ruth Cosgrove 1953. She died in 1989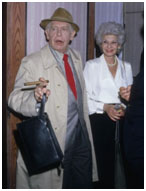 In his autobiography borough owned up to sexual exploits including relationships with many famous women, including Marilyn Monroe and Betty Hutton.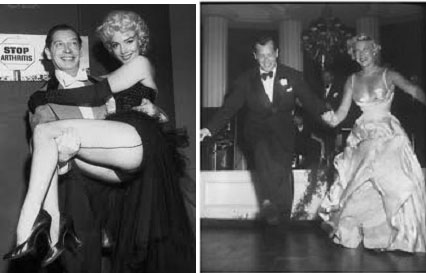 And he was rumored in show business to have an outrageously oversized sex organ.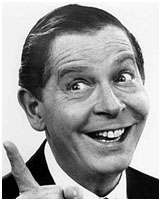 In fact, Radio Shock Howard Stern barraged with it and was a way of questions about it when he appeared on this morning show August 5, 1988. And it wasn't the only time his "endowment" was raised as an interview topic.
In April 2001, 92 year old Berle announced a malignant tumor had been found in his colon - but he declined surgery. He died from the disease less than a year later.
Milton Berle, born and raised a Jew but a Christian Scientist later in life, was cremated and his ashes buried at Hillside Memorial Park Cemetery in Culver City, California.