Famously Dead A-Z:

Cause of Death:
View information about Mike Nichols's death here on famously-dead.com. You can view information about Mike Nichols's death and other famous deaths. You can view by name or by cause of death. We also have included the most popular famous deaths.
Mike Nichols's Death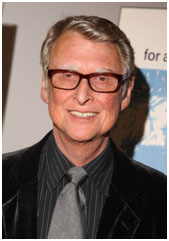 Mike Nichols
Director, Producer, Actor, Comedian
November 6, 1931
November 19, 2014
Heart Attack
The life and death of Mike Nichols:
From comedy to acting, to producing and to directing in film and theater - this guy could do it all, winning various, major entertainment industry awards along the way.
Mike Nichols' name at birth was Mikhail Igor Peschkowsky. He was born in Berlin, Germany. His father's family had been well off and lived in Siberia, leaving after the Russian Revolution and settling in Germany. His mother's family were German Jews. Through his mother, Nichols was a third cousin twice removed of scientist Albert Einstein.
The Nazis were arresting Jews and in April, 1939 when Mikhail was only seven years old, he and his three year old brother were sent alone to the U.S. to meet their father, who'd fled Germany a few months earlier. Their mother joined them later, escaping the Nazis via Italy.
Upon arriving to the United States his father changed his name to Paul Nichols and set up a successful medical practice in New York City, with his family living near Central Park.
As a boy, Mike Nichols attended the Walden School, a private school in Manhattan and briefly attended New York University before dropping out in 1950. He then enrolled in a pre-med program at the University of Chicago. But while he was there, he started cutting classes to attend theatrical events and met Elaine May, when she criticized is acting performance.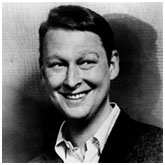 There was some time in radio in Chicago in 1953, as an announcer at classical musical station WFMT. The station then requested that he create a folk music program on Saturday nights that Nichols called The Midnight Special, and he hosted it for a couple of years before leaving for New York City.
At the University of Chicago, Nichols made is the debut as a theatrical director but he dropped out in and returned to New York, where he studied under Lee Strasburg at the Actors Studio.
In 1955, Mike was invited to join the "Compass Players", a predecessor to Chicago's "Second City" troupe, and one of his fellow cast members was Elaine May.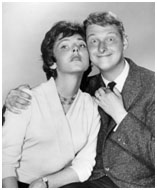 Mike returned to Chicago and started working with May, doing improvisational routines, and forming the comedy duo of Nichols and May in 1958. They began performing in New York City and made some best-selling audio recordings and also appeared in night clubs, radio and several TV shows.
But by 1961, Nichols and May's time together was up and the act was suddenly disbanded so they could follow separate career paths.
So, in the 1960s after his split with May, Nichols went to Canada to work in theatrical production and in 1963, he was chosen to direct Neil Simon's play "Barefoot In The Park", immediately sensing that he had found his calling. By the mid '60s, Nichols it was a star stage director and his work included "The Odd Couple", Plaza Suite" and "The Prisoner of Second Avenue", "Spamalot" and producer of "Annie" -among other productions. Time magazine called him the "most in-demand director in the American theater."
And that's when Hollywood started calling.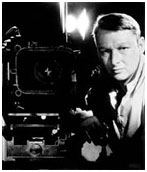 Even though he had no movie experience, Nichols was invited by Warner Bros. to direct the screen adaptation of Edward Albie's "Who's Afraid of Virginia Woolf?", starring Elizabeth Taylor and Richard Burton.
The film was a box office smash and critically acclaimed and netted 13 academy award nominations, including Nichols' first nod for Best Director.
The next year, he hit again with "The Graduate" starring Anne Bancroft and introducing Dustin Hoffman, launching the actor's superstar career.
"The Graduate" was another box office smash and was nominated for seven Academy Awards, including Best Picture, Best Actor, Best Actress, Best Supporting Actress, Best Adapted Screenplay, and Best Cinematography. Nichols won the Academy Award for Best Director.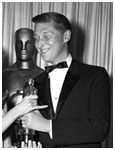 Other major films that he directed and produced included "Catch 22"…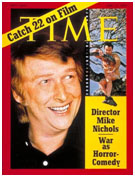 …"Carnal Knowledge", "Working Girl", "Birdcage" and "Primary Colors".
And his work extended to television, with his direction of "Angels in America"…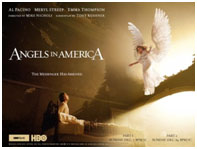 …winning an Emmy award in 2003 for the HBO series.
Mike Nichols was married four times, and had three children by wives number two and three. He's survived by his last wife, ABC News anchorwoman Diane Sawyer.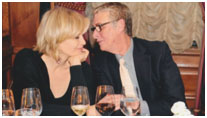 Mike Nichols died of a heart attack in his New York City apartment two weeks after his 83rd birthday. The next evening, Broadway Theatres dimmed their marquee lights for a minute in his memory.