Famously Dead A-Z:

Cause of Death:
View information about Margaux Hemingway's death here on famously-dead.com. You can view information about Margaux Hemingway's death and other famous deaths. You can view by name or by cause of death. We also have included the most popular famous deaths.
Margaux Hemingway's Death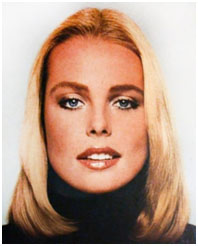 Margaux Hemingway
Model, Actress
February 16, 1954
July 1, 1996
Suicide
The life and death of Margaux Hemingway:
She was born rich and beautiful. Blessed with her famous family name and killer good looks, she achieved fame of her own as a fashion model and actress. However, she had personal demons that she battled for much of her life. Suicide, which was the way out for others in her family, took her too, via a drug overdose.
Margot Louise Hemingway was the grand-daughter of the great writer Ernest Hemingway. Her father Jack was Ernest's oldest son.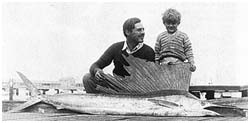 Here's a photo of Grandfather Ernest with Margaux's father Jack in Key West in 1929.
When Margot learned that she was named after the wine Chateau Margaux, she altered the spelling of her first name to make a more perfect match.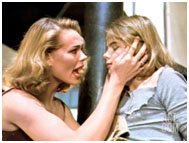 Margaux's younger sister Mariel also grew up to be an actress, and they had another sister named Joan.
Margaux grew up on her grandfather's farm in Ketchum, Idaho and struggled with alcoholism, depression, dyslexia, bulimia and epilepsy.
However, she also enjoyed a super-star career as a six foot tall super model.

Her success and fame went beyond print media.
She also had a major role in the 1976 film "Lipstick", along with sister Mariel.
At the height of her modeling fame, Margaux was a regular at Studio 54, the trendy and exclusive New York City disco, mingling with Liza Minnelli, Bianca Jagger and Andy Warhol.
In her personal life, Margaux's first marriage to Errol Wetanson …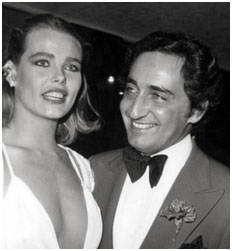 ...lasted from 1975 to 1978, when it ended in divorce and she quickly re-married, moving to Paris with second husband Bernard Foucher in 1979.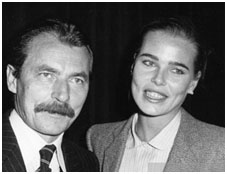 That lasted until they were divorced in 1987.
Like her suicidal grandfather Ernest, Margaux suffered from bouts of depression throughout her life. She stopped talking with her father Jack…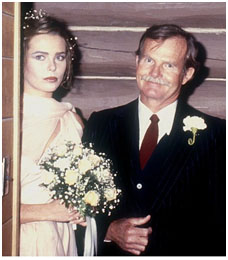 …for a couple of years and even tried to make some money by autographing her nude photos in "Playboy".
A day before the anniversary of her grandfather's suicide, Margaux was found dead in her studio apartment in Santa Monica, California. She'd overdosed on phenobarbital.
Though her death was ruled a suicide, then husband Steve Crisman discounted the conclusion, although her sister Mariel later said she accepted Margaux's death as a suicide.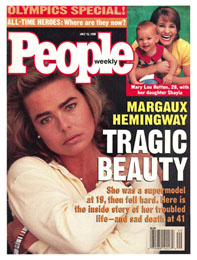 She was cremated and buried at the Hemingway family plot in Ketchum Cemetery in Idaho…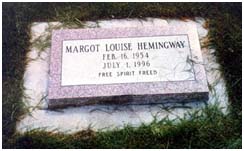 …near her father and famous granddad.