Famously Dead A-Z:

Cause of Death:
View information about Isadora Duncan's death here on famously-dead.com. You can view information about Isadora Duncan's death and other famous deaths. You can view by name or by cause of death. We also have included the most popular famous deaths.
Isadora Duncan's Death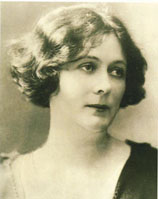 Isadora Duncan
Dancer
May 26, 1877
September 14, 1927
Auto Accident
The life and death of Isadora Duncan:
She was graceful performer who mesmerized audiences around the world with her innovative dance styles and non-traditional approach to life. However, she had a sudden and quite ironic end when a clumsily tied scarf became entangled in the spokes of a car wheel and snapped her neck.
Angela Isadora Duncan was born to a family of style in San Francisco. Her banker father Joseph was a connoisseur of the arts. Mary Isadora Gray had four children – Angela being the youngest.
But soon after she was born, her father lost his bank and suffered public disgrace. From wealthy and stylish the family fell into poverty. Her parents divorced and her mother moved across the Bay to Oakland, where the mom taught music and worked as a pianist.
Angela and her older sister Elizabeth started giving dance lessons, to help put food on the table.
Then Angela started performing and her career took her East, first to Chicago and then to New York. She developed her own unique style, including dancing barefoot.
She didn't like touring and saw dance as the creation of beauty and her style was marked by free and natural movements.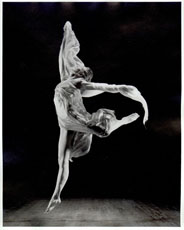 Duncan moved dance away from rigid ballet techniques to more natural, flowing movements.
She moved to London in 1898 and then went on to Paris and from the age of 22 until her death at the age of 50, she lived in Western Europe and the Soviet Union.
She also spent time in the United States, living in New York in 1914 and narrowly escaped death in 1915. She had been booked on the Luisitania, which sank, but had decided against it for a less expensive trip across the Atlantic.
Duncan was a free spirit in her personal life, scorning tradition there too. She was an atheist, had Communist leanings, was an avowed bisexual and shocked audiences by flashing her breast on stage in 1922.
Paris Singer, the sewing machine dynasty heir…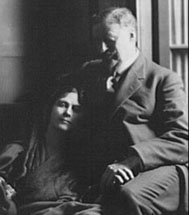 …was the father of her second child
Her two children, Deidre and Patrick, both born out of wedlock…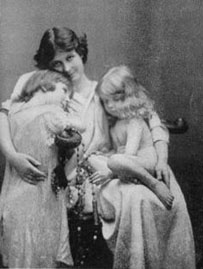 … died tragically when the car they were riding in with a nanny and accidentally rolled into the Seine River in Paris. They all drowned.
She married Russian Poet Sergei Yesenin – 18 years younger than her – in 1922.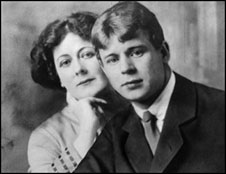 He followed her on tour and then left her and he returned to Moscow, where he was found shot dead in 1925 – unknown if he was murdered or a suicide.
Isadora met her own death in another bizarre auto accident on September 14, 1927.
Always partial to scarves, the flowing scarf she was wearing that night got caught in a wheel when the Amilcar she was riding in started moving, breaking her neck.
She was cremated and her ashes were placed next to those of her children at Pere Lachaise Cemetery in Paris.