Famously Dead A-Z:

Cause of Death:
View information about Gwen Ifill's death here on famously-dead.com. You can view information about Gwen Ifill's death and other famous deaths. You can view by name or by cause of death. We also have included the most popular famous deaths.
Gwen Ifill's Death

Gwen Ifill
Journalist
September 29, 1955
November 14, 2016
Cancer
The life and death of Gwen Ifill:
This award-winning journalist and political analyst was the first black woman to host a nationally televised public affairs program in the U.S. She was also a newscaster, author, and even moderated a couple of Vice Presidential Debates.
Gwendolyn L. Ifill was born in the Jamaica section of Queens in New York City. Her father Oliver as an African Methodist Episcopal minister who came to America from Panama and his wife Eleanor was from Barbados.
The family moved up and down the eastern seaboard when she was a child where her father pastored several AME churches, also living in Massachusetts and Pennsylvania in church parsonages and in subsidized housing projects in Buffalo, New York and New York City.
She graduated with a Communications Degree from Simmons College in Boston in 1977. While in school there she interned for the Boston Herald American, where she was offered a job when she graduated.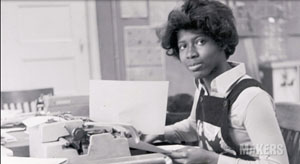 By 1981 she went to work for the Baltimore Evening Sun until 1984 when she switched over to the Washington Post from '84 to 1991. Her next step was with the New York Times covering the White House from 1991 to 1994 and her first job on TV was with NBC where she became the networks Capitol Hill reporter in 1994.
By 1999 when became the moderator of Washington Week in Review on PBS, in a milestone for a black woman hosting political talk shows on TV.
She was also a senior correspondent for the PBS News hour…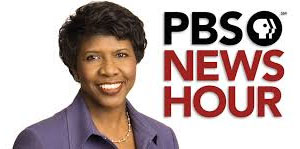 … and served as a panelist on several news panel shows, including CBS Face the Nation and NBC's Meet the Press.
By 2004, she found herself moderating the vice-presidential debate between Republican Vice President Dick Cheney and Senator John Edwards of North Carolina.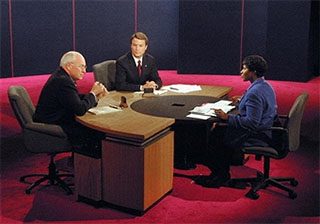 She also moderated the VP debate in October 2008 between Vice President Joe Biden and Governor Sarah Palin of Alaska.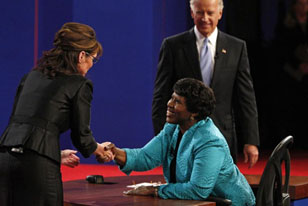 There was some controversy when her objectivity was questioned by conservatives because of the book she wrote "The Breakthrough Politics and Race in The Age of Obama". She challenged viewers to watch the debate and make their own decisions about how she did her job.
Afterwards the Boston Globe reported that she got high marks for equal treatment of both candidates.
Between 2011 and 2016 Ifill worked on the PBS News Hour with Judy Woodruff.
Gwen was awarded the Women in Film and Video Women of Vision Award in 2000 and received a Peabody Award in 2008 for her work on Washington Week.
She never married, had no children and attended the metropolitan African Methodist Episcopal church from 1989 until she died.
She succumbed to breast and endometrial cancer in November 2016 at the age of 61. President Obama extended his condolences to Ifill's family saying he always appreciated her reporting, even when he was at the receiving end of a tough interview from her.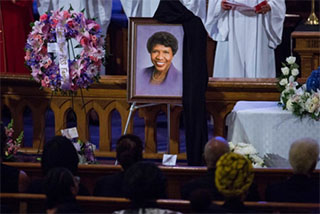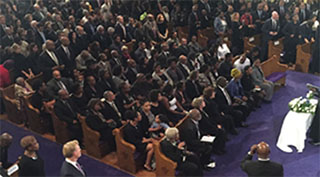 Gwen's funeral was held at the metropolitan African Methodist Episcopal church in Washington, DC.