Famously Dead A-Z:

Cause of Death:
View information about Gia Carangi's death here on famously-dead.com. You can view information about Gia Carangi's death and other famous deaths. You can view by name or by cause of death. We also have included the most popular famous deaths.
Gia Carangi's Death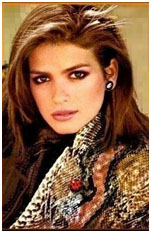 Gia Carangi
Media / Model
January 29, 1960
November 18, 1986
AIDS
The life and death of Gia Carangi:
In 26 short years, she zoomed to incredible heights as perhaps the first super model only to crash and burn due to an incurable disease. Her beautiful face and body graced the covers of several fashions magazines…

…only to have it all slip away, due in part to her hard living and addictions.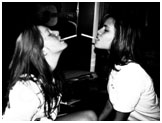 But what a terrific start she had. Born Gia Marie Carangi in Philadelphia…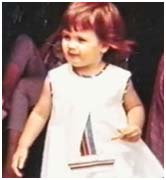 …her Italian-American dad Joseph owned a local restaurant and her mother Kathleen Adams Carangi (Irish-Welsh) was a housewife. Gia had two older brothers.
Her parents' had a troubled marriage and Mom left when Gia was 11. Acquaintances blamed her tough childhood for her later drug dependence. Relatives described her as a needy and manipulative mama's girl who couldn't get enough of her mother's attention.
As a teen, she hung out with kids who were David Bowie fans, attracted to bisexuality while not fully taking up a gay lifestyle.
Known by her first name in the modeling business, Gia moved to New York when she was 17 and became a favorite of many fashion photographers.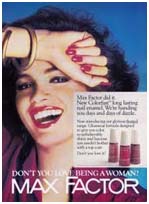 By the end of 1978, she was already well established in the field.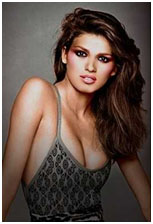 She was a regular at the hot clubs like Studio 54, and started using cocaine and later switching to heroin.
When Gia's mentor and agent Wilhelmina Cooper died of cancer, the devastated Carangi started getting into heavy drug use and it started to affect her work. She broke down crying during a Caribbean fashion shoot and started having violent temper tantrums. Her heroin track marks had to be air brushed out of her photos.
By November, 1980, after she became addicted to heroin, Gia's modeling career nosedived. She went into a three week detox program after moving back to Philadelphia but was arrested in March, 1981 when she drove away after crashing her car into a fence.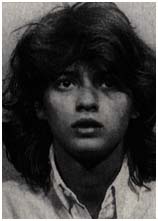 By the fall of that year, after hitting the skids, she tried to make a comeback. It didn't work as the word was there was an emptiness in her eyes.
She made this home video.
Most of the big bucks she made from modeling was spent on drugs and for the last three years of her life, she drifted from family to friends and to lovers in Philadelphia and Atlantic City, New Jersey. She went from super model to jobs as a checkout clerk and nursing home cafeteria worker.
By the winter of 1985, Gia was into heavy drugs again and after being hospitalized for pneumonia in June 1986, she was diagnosed with AIDS. In November of that year, she died of AIDS related complications. She's thought to be the first famous woman to die of the disease.
No one from the fashion world attended her small funeral in Philadelphia, mainly because no one knew she was gone until weeks later.
Gia is buried at Sunset Memorial Cemetery in Feasterville, Pennsylvania – just north of Philadelphia.

HBO made a bio-pic about her life in 1998.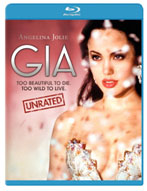 Lead actress Angelina Jolie won a Golden Globe award for her portrayal of Gia's life, career and bi-sexual lifestyle.