Famously Dead A-Z:

Cause of Death:
View information about Gia Allemand's death here on famously-dead.com. You can view information about Gia Allemand's death and other famous deaths. You can view by name or by cause of death. We also have included the most popular famous deaths.
Gia Allemand's Death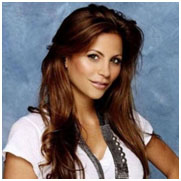 Gia Allemand
Model
December 20, 1983
August 14, 2013
Suicide
The life and death of Gia Allemand:
She was known for her fresh, striking beauty - gaining a lot of attention very quickly as a model, actress and contestant on reality TV programs. However, unhappiness in a relationship led her to do herself in at a very young age.
Gia Marie Allemand was born in Queens, New York and grew up in Staten Island and nearby Lindenhurst, Long Island. Her parents Eugene and Donna separated when she was only nine years old and later divorced. Her mother remarried, later claiming she was very close to her step-dad.
Gia started modeling early, and as a baby appeared in ads for Johnson & Johnson and posed as a Gerber Baby. As a teen, she didn't do much modeling but at 19 was invited to join a swimsuit competition which she won.
She later became well known as a swimsuit model for "Maxim" magazine in 2007.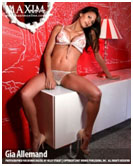 In 2008, Gia was named Miss Bikini-USA's Model of the Year.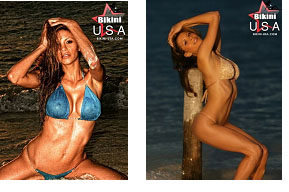 Gia's TV work began when she was selected as a cast member for ABC's reality show, "The Bachelor"...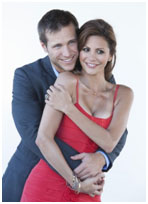 …where she was the second to last contestant to be eliminated by pilot Jake Pavekla.
In real life, Gia was dating Ryan Anderson…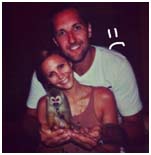 …of the NBA's New Orleans Pelicans.

According to police reports, she hanged herself in her New Orleans apartment on August 12, 2013 after the couple argued. There were reports he told her he didn't love her any more.
She was admitted to University Hospital and declared brain dead and taken off life support two days later, dead at age 29.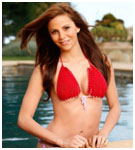 Gia's funeral was held at Trinity Grace Church in New York City's Chelsea neighborhood.

Her body was cremated.