Famously Dead A-Z:

Cause of Death:
View information about Dorothy Stratten's death here on famously-dead.com. You can view information about Dorothy Stratten's death and other famous deaths. You can view by name or by cause of death. We also have included the most popular famous deaths.
Dorothy Stratten's Death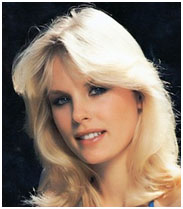 Dorothy Stratten
Model / Actress
February 28, 1960
August 14, 1980
Shooting
The life and death of Dorothy Stratten:
She was a young beauty who rocketed to fame because of her photo spread in Playboy magazine and went on to become Playmate of the Year in 1980. She also appeared in three movies and at least two episodes of broadcast network shows. But Dorothy Stratten didn't live long. She was murdered at the age of 20 by her former husband and manager Paul Snyder, who himself committed suicide on the same day. Though she died young, her death laid the groundwork for the production of two motion pictures.
She started life as Dorothy Ruth Hoogstraten in Vancouver British Columbia born in a Salvation Army Hospital. Her parents Simon and Nelly were Dutch immigrants and she had two younger siblings, brother John and sister Louise.
In 1977, while a teenager attending a local high school, she was working part-time at a Dairy Queen when she met a 26-year-old club promoter and pimp named Paul Snyder.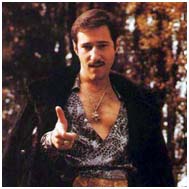 He had professional nude photos taken of her and the shots were sent to Playboy magazine.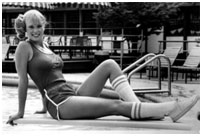 However, Dorothy was under 18 at the time and her mother refused to sign the model release. So, mom's signature was forged and in 1979, Dorothy and Paul moved to Los Angeles together.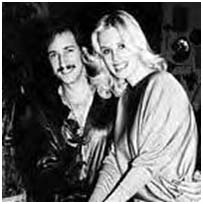 She shortened her last name to Stratten, became Miss August for Playboy and worked as a bunny at the Century City Playboy Club.
Playboy founder Hugh Hefner had high hopes…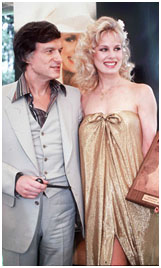 …that Dorothy could have a crossover success as an actress. She guest-starred in the Buck Rogers and Fantasy Island TV series, and had a small role in a 1979 comedy film "Skatetown, U.S.A."
Dorothy was named Playboy's Playmate of the Year, 1980…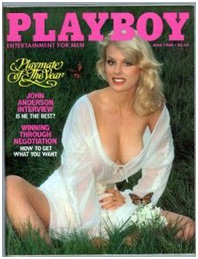 …and played the title role of a sci-fi parody called "Galaxina".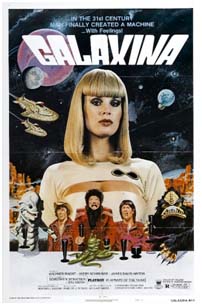 But storm clouds were forming as Hefner reportedly urged her to ditch Snyder, calling him a hustler and a pimp.
Dorothy also started an affair with Director Peter Bogdanavich…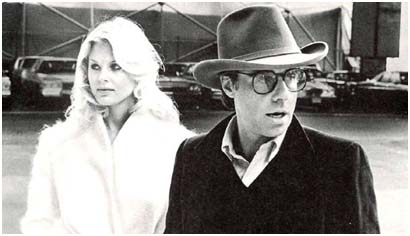 …while he was directing her in her only major film, "They All Laughed."
She was also making appearances on some big-time TV shows.
But the jealous Snyder hired a private detective to follow Stratten. They separated and Dorothy moved in with Bogdanovich. And by August 1980 Snyder was convinced he'd lost her.
On the afternoon of August 14, 1980, Stratton went to Snyder's home where they'd once lived together…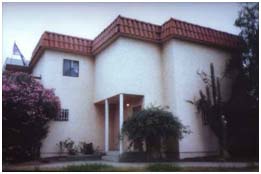 …to discuss an amicable divorce and to give him a thousand dollars. Snyder's roommate returned that night and found Snyder's and Stratten's bodies, both dead from shotgun blasts. Both bodies were nude and police believe Snyder raped and murdered Dorothy before turning the gun on himself.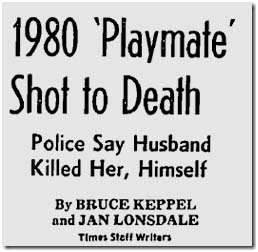 Dorothy Stratten is buried in Westwood Village Memorial Park Cemetery in Los Angeles.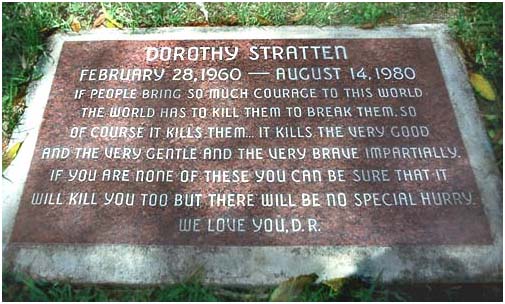 Her death inspired two movies, "Death of a Centerfold: the Dorothy Stratten Story" with Jimmy the Curtis as Dorothy and Bruce Weitz as Snyder…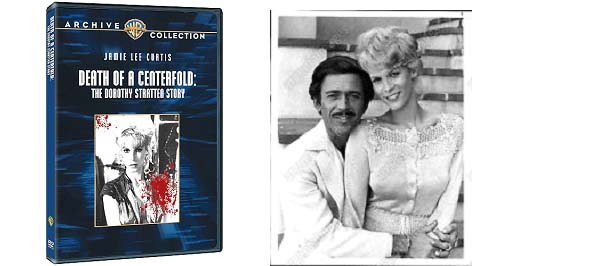 …and in 1983 Bob Fosse produced "Star 80", starring Mariel Hemingway as Stratten and Eric Roberts as her killer.