Famously Dead A-Z:

Cause of Death:
View information about David Cassidy's death here on famously-dead.com. You can view information about David Cassidy's death and other famous deaths. You can view by name or by cause of death. We also have included the most popular famous deaths.
David Cassidy's Death

David Cassidy
Actor, Singer, Songwriter
April 12, 1950
November 21, 2017
Organ Failure
The life and death of David Cassidy:
He was an actor/singer and one of the most popular pinup boys of the 1970's. However, his career peaked early, even though he continued performing, and he battled financial and substance abuse issues and dementia.
David Bruce Cassidy was born in New York City. His father was singer-actor Jack Cassidy and his mother was actress Evelyn Ward.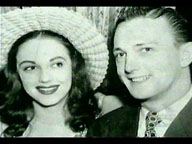 They divorced and in 1956 his father married actress Shirley Jones.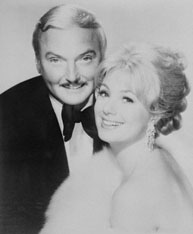 David's step-mother later co-starred in the popular TV show that brought him to the public eye.
While his show-biz parents were working on the road, David was raised by his maternal grandparents in West Orange, New Jersey.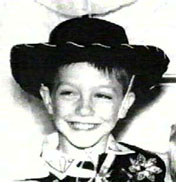 Jack and Shirley had three kids, including future recording artist Shaun Cassidy, David's half-brother.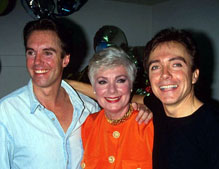 David professional acting career began in the 1969 Broadway musical 'The Fig Leaves Are Falling". He followed that up with guest appearances on several TV shows including "Bonanza" and "Marcus Welby, M.D."
But David really hit his stride in 1970 when he accepted the role of Keith Partridge on ABC-TV's "The Partridge Family". Based on the real-life family singing group, The Cowsills, step-mom Shirley Jones played his mother in the show.
The program provided a great platform for David's singing career, including the hit record "I Think I Love You."
He also starred in a series of concerts, which the media dubbed "Cassidy mania", for the crowds of teenaged girls who wanted to see a live performance by the boy whose poster was hanging in their bedrooms.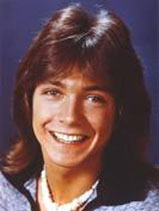 Unfortunately, a gate stampede at a London concert resulted in the death of a 14-year-old girl and 800 other injuries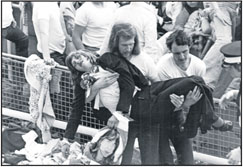 By the 1980's, by his own later admission, David was broke. He tried his hand at musical theatre and still recorded some songs. He also played shows in Las Vegas.
David was married three times…to actress Kay Lenz in 1977.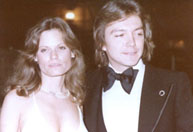 They divorced in 1983.
Her married Meryl Tanz in 1984…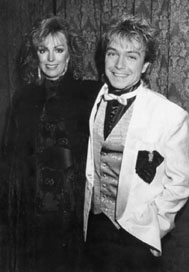 …but they divorced a year later.
Wife number three was Sue Shifrin, whom he married in 1991…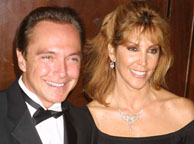 …and divorced in 2016. She had their son, Beau.
David filed for bankruptcy in 2015. He'd been living in Fort Lauderdale, Florida since 2002.
David publicly admitted having a substance abuse problem in 2008 and was arrested three separate times for driving under the influence.
He also said he had early stages of Alzheimer's disease, which claimed his mother Evelyn's life. He announced his had dementia in February 2017.
At the age of 67, David died of organ failure after a brief hospitalization in Fort Lauderdale. David's survived by two children, Beau and actress daughter Katie Cassidy…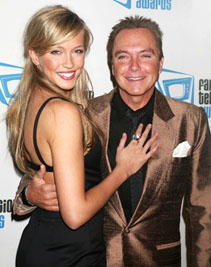 …from a relationship David had with Sherry Williams Benedon.