Famously Dead A-Z:

Cause of Death:
View information about Bob Grant's death here on famously-dead.com. You can view information about Bob Grant's death and other famous deaths. You can view by name or by cause of death. We also have included the most popular famous deaths.
Bob Grant's Death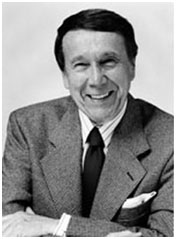 Bob Grant
Media (Radio)
March 14, 1929
December 31, 2013
Undisclosed illness
The life and death of Bob Grant:
Before Rush Limbaugh, Sean Hannity and Michael Savage made their talk radio names; there was a pioneer in the conservative talk radio movement. His name was Bob Grant and he was one of the first talk show hosts who got nasty with his callers. His famous phrase: "Get off My Phone You Jerk!" His critics accused him of racism and of hating gays.
He was born Robert Ciro Gigante in Chicago, on the eve of the Great Depression. Bob studied journalism at the University of Illinois at Urbana-Champaign and started working in radio in the 1940s, in the news department of WBBM radio in Chicago. His career path took him to Los Angeles, where he worked as a radio personality and TV talk show host on KNX.
Serving in the naval reserve in the Korean War, Grant later became sports director at KABC radio Los Angeles and in 1964 subbed for another early, controversial talk show host, Joe Pyne, and gained a following of his own.
By 1970 Grant was ready to go to the number one radio market - New York - and became a talk show host on WMCA.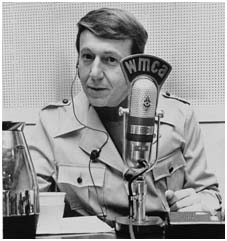 He had a combative style but was protected by the Fairness Doctor requirements of that era, which required that both sides of a story be told. One of his first big controversies, with New York Congressman Benjamin Rosenthal in 1973, ended up in the U.S. Court of Appeals for the District of Columbia Circuit. Grant had invited Rosenthal – who was leading a meat boycott – to discuss it on his show, but Rosenthal was a no-show.
Grant called Rosenthal a coward while speaking with a caller and Rosenthal filed a complaint with the Federal Communications Commission. However, the Appeals Court ultimately ruled in favor of WMCA and Grant, due to the fact that Grant had offered the Congressman an invitation to appear on his show (granting Rosenthal equal time).
Grant moved on to WOR …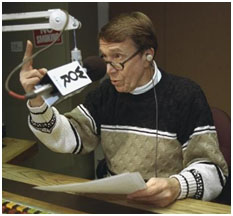 …where he was fired for controversial remarks.
Then he worked for WWDB in Philadelphia, went back to WMCA and then ended up on WABC in New York in 1984.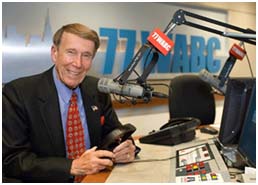 He worked a late night slot before moving to three to six pm afternoon slot and consistently dominated the ratings. But Bob got in trouble again in 1996 because of comments he made after an April plane crash involving Commerce Secretary Ron Brown. He speculated that Brown survived and then Grant said that was because he's a pessimist. When Brown was found dead, Grant was criticized and several weeks later his contract was terminated.
So, Bob went back to WOR again from 1996 to 2006…and returned to WABC in September 2009 where he ended his career.
Here's Bob on the job.
Bob Grant died after a short illness at the age of 84. He is survived by two sons Jeff and Chris Grant and by daughters Alisa Mingus and Cynthia Gaydosh. He also had eight grandchildren and two great-grandchilden.