Famously Dead A-Z:

Cause of Death:
View information about Billy Mays's death here on famously-dead.com. You can view information about Billy Mays's death and other famous deaths. You can view by name or by cause of death. We also have included the most popular famous deaths.
Billy Mays's Death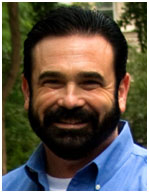 Billy Mays
TV Pitchman
July 20, 1958
June 28, 2009
Heart Disease
The life and death of Billy Mays:
It isn't every day that a guy makes a national reputation for himself selling cleaning products and kitchen aides on television. But William Darrell Mays did just that.
Born in the town of McKees Rocks, Pennsylvania and raised in Pittsburgh, his father Billy Sr. and mother Joyce Palm both outlived him. After high school, Billy attended West Virginia University as a walk-on linebacker on the school's football team. He dropped out of school and worked for his father's hazardous waste company before moving in 1983 to Atlantic City, New Jersey.
Working on the boardwalk, Billy sold "As Seen on TV" products to passersby, learning an old style sales pitch for the older guys he was working with. For the next dozen years, Billy travelled the country to auto shows, home shows and state fairs, selling all kinds of tools and other maintenance products, from cleansers to food choppers.
Success came ringing in 1993 when he struck up a relationship with a rival salesman at the Pittsburgh home show in 1993. Max Appel was the founder of Orange Glo International, a Denver-based maker of cleaning products. Bill nailed a job promoting their products including Orange Clean, Orange Glo, Kaboom and OxiClean on the Home Shopping Network in St. Petersburg, Florida.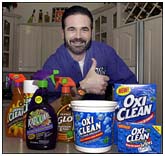 Customers loved Billy and sales for the products spike. But some critics called Billy's shouting style abrasive. One said he was a candidate for takedown with a tranquilizer gun.
However, Billy became a symbol for the loud sales pitch and started to become a celebrity, even though his only on-screen appearances were in commercials.
At this point, Billy founded Mays Promotions and his services became a hot commodity.

It seemed it you could sell it on TV, Billy Mays were there.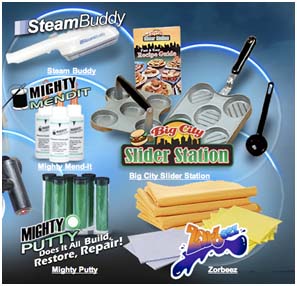 Billy made another important business ally in 1993, future pitchman Anthony Sullivan. And by the spring of 2009, they began appearing together on a Discovery Channel documentary series "Pitchmen", which focused on their direct-response marketing jobs and would-be inventors.
Billy's first marriage to Dolores "Dee Dee" Mays ended in divorce. Their son Billy III was a 22 year old production assistant who worked with his dad on the "PitchMen" TV show at the time of Billy's death.
Billy and his second wife Deborah Mays…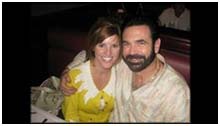 …had a three year old daughter when Billy died.
Here are photos of the family while Billy was filming an iCan health insurance commercial.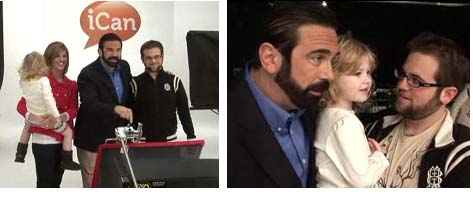 On a June morning in 2009, Billy was found unresponsive by his wife in their Tampa home. He was pronounced dead, estimated to have died in the middle of the night. Police didn't suspect foul play though there was initial speculation that he died of a head injury, because he'd been whacked on the head by luggage after an airline landing accident.
The Medical Examiner in Hillsborough County, Florida determined that Billy suffered from hypertensive heart disease and that's what probably caused his death. Cocaine contributed to it, the report stated. His family expressed disappointment with the findings, but the M.E countered that while Billy was not under the influence of the drug when he died, cocaine use contributed to the development of his heart disease.
A second medical exam commissioned by his family concluded that cocaine wasn't a significant factor in Billy Mays' death.
With pallbearers wearing the blue shorts and Khaki pants that Billy wore in his commercials, Mays' funeral was held in his hometown of McKees Rocks…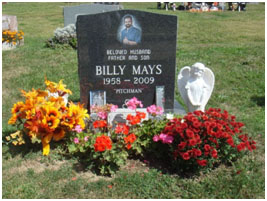 ...and he's buried at the local Mount Calvary Cemetery.
Because of his commercials, Billy Mays became an icon in popular culture, with many shows and movies calling up his reputation.