Famously Dead A-Z:

Cause of Death:
View information about Barbara Olson's death here on famously-dead.com. You can view information about Barbara Olson's death and other famous deaths. You can view by name or by cause of death. We also have included the most popular famous deaths.
Barbara Olson's Death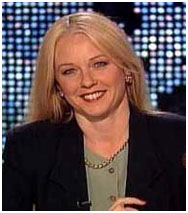 Barbara Olson
Attorney, TV Commentator
December 27, 1955
September 11, 2011
Plane Crash
The life and death of Barbara Olson:
She was a lawyer, a conservative TV commentator and in the wrong place at the wrong time.
Barbara Kay Bracher was born in Houston and was educated in that city, right through college at the University of St. Thomas. She then went on to get her law degree from the Benjamin N. Cardozo School of Law, affiliated with Yeshiva University.
She got her legal career started working for Home Box Office and Stacy Keach Productions, working her way into an associate's position at the Washington D.C. law firm of Wilmer, Cutler & Pickering.
From there she became an Assistant U.S Attorney and became well known for her defense of Clarence Thomas…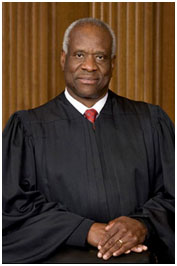 …who was battling sexual harassment charges by Anita Hill in his climb to a seat as Justice of the U. S. Supreme Court. Olson spoke out on his behalf during Senate confirmation hearings.
She later worked as a conservative commentator on CNN and the Fox News Channel.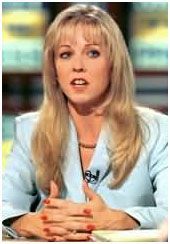 Married to attorney Theodore Olson in 1996…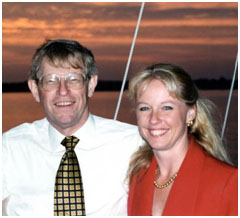 …Barbara was a passenger on American Airlines Flight 77 on September 11, 2001, bound for Los Angeles and a taping of Bill Maher's "Politically Incorrect" on HBO when the plane was hijacked.
She called her husband to tell him what was happening but the call was cut off after about a minute. She managed to get Ted back on the line and told him the person piloting the plane said it was hijacked, asking Ted what she should tell the original pilot what to do.
Ted told her two previous hijacked flights that day crashed. Although Barbara did not show panic at that point, the plane was flown into the Pentagon Building shortly thereafter, killing all aboard.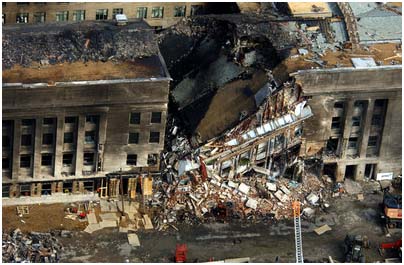 One of the thousands of victims of the Nine Eleven attacks, Barbara Olson's name is memorialized at the National September 11 Memorial…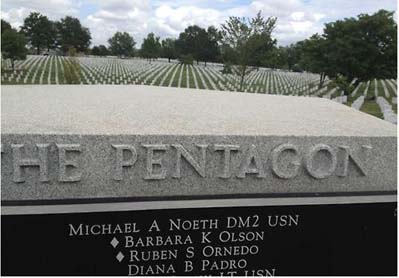 …along with the other passengers on Flight 77.
Barbara Olson is interred at Ellison Bay Cemetery in Door County, Wisconsin.