Famously Dead A-Z:

Cause of Death:
View information about Andy Kaufman's death here on famously-dead.com. You can view information about Andy Kaufman's death and other famous deaths. You can view by name or by cause of death. We also have included the most popular famous deaths.
Andy Kaufman's Death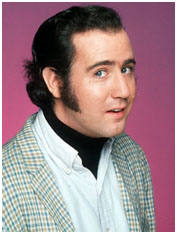 Andy Kaufman
Comic
January 17, 1949
May 16, 1984
Lung Cancer
The life and death of Andy Kaufman:
He was bizarre, eccentric and really very funny. Andy Kaufman didn't like to be called a comedian. He described himself as a song and dance man. What he really did was to immerse himself in some pretty weird characters, to peals of laughter from the audience.
Andrew Geoffrey Kaufman was born in New York City and grew up in the middle class suburb of Great Neck, Long Island.
His first bizarre character was Foreign Man…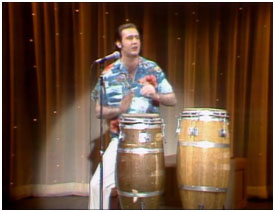 …who'd do lousy impersonations and lip synch to the Mighty Mouse theme song, like this classic performance on NBC-TV's Saturday Night Live.
Later, Andy starred in the role of Latka on ABC-TV's "Taxi".
Andy was also known for wrestling women as part of his act.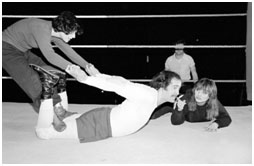 And another of his originals was Tony Clifton…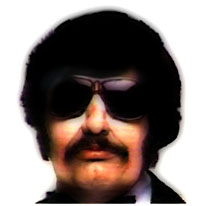 …an audience abusing lounge singer that Andy, his brother Michael or friend Bob Zmuda would portray. Here's Andy taking a turn at Clifton.
The Clifton character's continuing performances after Andy's death led to suspicions that Kaufman had faked his own demise.
But he didn't. He died at the young age of 35 of lung cancer. Although he was never a smoker, his doctors speculated he was made ill by the second hand smoke in the clubs he played in.
Andy's buried in Elmont Long Island at Beth David Cemetery.