Famously Dead A-Z:

Cause of Death:
View information about Alan Freed's death here on famously-dead.com. You can view information about Alan Freed's death and other famous deaths. You can view by name or by cause of death. We also have included the most popular famous deaths.
Alan Freed's Death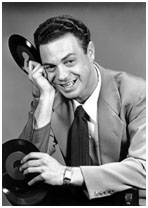 Alan Freed
Disc Jockey
December 15, 1921
January 20, 1965
Uremia and cirrhosis, brought on by alcoholism
The life and death of Alan Freed:
He was an early King of the Disc Jockeys, the man credited with inventing the phrase "Rock & Roll".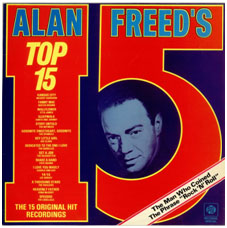 But Alan Freed, who lived by the record, was taken down by the record and his career imploded in the late 1950's radio payola scandal, in which he accepted cash to play particular songs.
Alan James Freed was born in Windber, Pennsylvania and raised in Johnstown. His father, Charles, was a Jewish immigrant from Russia. His mother, Maude, was Welsh-American.
The family moved to Salem, Ohio where Allen went to high school and dreamed of being a band leader.
He became more interested in radio while attending Ohio State University and worked as a DJ on Armed Forces Radio. He returned to Ohio and DJ gigs followed in Akron and then Cleveland…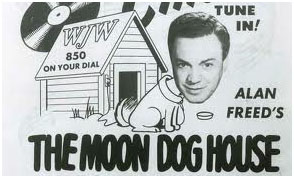 …then considered a break out city for pioneering musical styles. (The city is the home of the Rock & Roll Hall of Fame.)
In 1954, Alan took his act to New York where he was a star DJ on WINS when it played music, long before switching to all-news.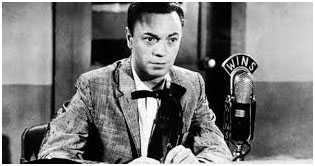 He also hosted live Rock & Roll stage shows while working in New York.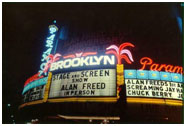 Alan also worked at WABC, New York for a couple of years, before it became a pop radio powerhouse.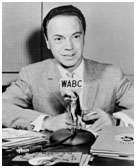 Here's a sample of Freed on the air in 1957.
WABC fired him when he refused to sign a statement that he never accepted payola.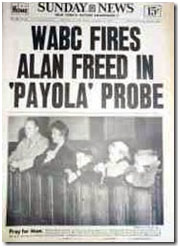 Freed's career crashed in 1958 when it was shown that the accepted money from record companies to promote certain songs. He was charged with commercial bribery, pleaded guilty in 1962 and was fined and issued a suspended sentence.
But the negative publicity ruined his reputation and he never scored another big gig.
Alan Freed died of liver disease at the age of 43.
He was initially buried at Fern cliff Cemetery in Hartsdale, New York.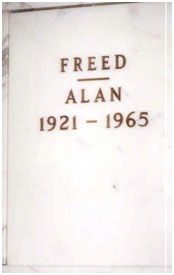 His ashes were moved to and displayed at the Rock & Roll Hall of Fame in March 2002.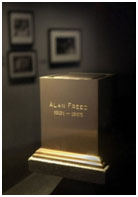 However, that didn't last forever. In August, 2014, the museum asked Freed's son to find another permanent spot for his dad's remains and they were removed.
The family is taking some time to determine Alan Freed's new resting place.