Famously Dead A-Z:

Cause of Death:
View information about Seung-Hui Cho's death here on famously-dead.com. You can view information about Seung-Hui Cho's death and other famous deaths. You can view by name or by cause of death. We also have included the most popular famous deaths.
Seung-Hui Cho's Death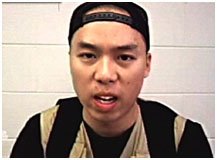 Seung-Hui Cho
Criminal
January 18, 1984
April 16, 2007
Suicide
The life and death of Seung-Hui Cho:
He was responsible for the deaths of 32 people and injuries to 17 others in what's become known as the Virginia Tech Shooting. Seung-Hui Cho was a senior-level undergrad at the Virginia Polytechnic Institute in Blacksburg, Virginia when he went on his violent rampage.
He arrived in the United States at the age of eight and became a permanent resident as a South Korean national.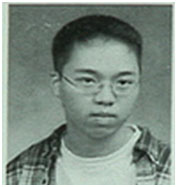 But there were early signs of trouble. He was diagnosed in middle school with a severe anxiety disorder known as selective mutism, as well as major depressive disorder. He continued to receive therapy and special-education support until the junior year of high school
But his personality issues remained. Even in his last two years at Virginia Tech there were several instances of abnormal behavior as he continually referred to violence, causing concern among his classmates and instructors.
During February and March 2007 he began purchasing the weapons he would use in the killings, including semi-automatic pistols. Then he bought his ammunition off of eBay.
And then his killing spree began.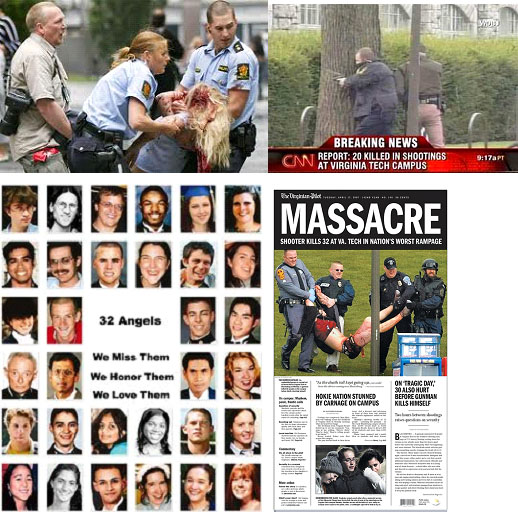 He posted some troubling photos with a rambling internet diatribe.
No one knows exactly why Cho went on his rampage. Police found a note in his room in which he criticized rich kids, charlatans and debauchery. He said "you caused me to do this" although he didn't say who exactly.
He did mention Eric Harris and Dylan Klebold, the perpetrators of the Columbine High School Massacre and call them "martyrs".
Cho committed suicide after police broke down the doors of the building where most of the shooting victims died.
Seung-Hui Cho is buried in Fairfax, Virginia.