Famously Dead A-Z:

Cause of Death:
View information about Omar Mateen's death here on famously-dead.com. You can view information about Omar Mateen's death and other famous deaths. You can view by name or by cause of death. We also have included the most popular famous deaths.
Omar Mateen's Death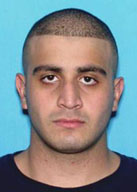 Omar Mateen
Criminal / Terrorist
November 16, 1986
June 12, 2016
Shooting
The life and death of Omar Mateen:
Not everyone you read about here is famous. There are many nobodies who gained notoriety by committing despicable crimes. Such is the case for this man, responsible for the single worst shooting massacre in American history. He was hiding in plain sight but announced his allegiance to the ISIS terrorist group in the middle of his bloody siege.
Omar Mateen was born in New York City to parents who immigrated to the U.S from Afghanistan. His father reportedly supported the Mujahedeen, which means he supported the Islamic jihad.
The family moved to Port St. Lucie, Florida, where Omar attended local schools. Omar also held two science degrees from Indian River State College. He worked as a security guard for G4S Secure Solutions in Jupiter, Florida and was licensed to carry a weapon.
He had no arrest record, although he was questioned by the FBI in 2013 and 2014 after he expressed sympathy for a suicide bomber. A former co-worker complained that Mateen talked of killing people and made racist, sexist and homophobic comments.
He was married for four months and divorced in 2011. His ex-wife told media outlets he was mentally unstable and thought he was bi-polar, although he was never diagnosed.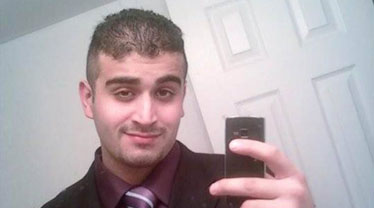 Mateen remarried, had a three-year old son and the time of his rampage. He bought weapons, a Glock pistol and a long gun, similar to this…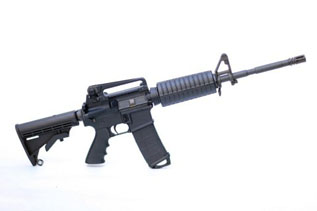 ...two weeks before the nightclub attack in a legal transaction.
It all started in the early morning hours of June 12, 2016 when 29-year old Mateen entered the Pulse night club, which catered to gays, in Orlando.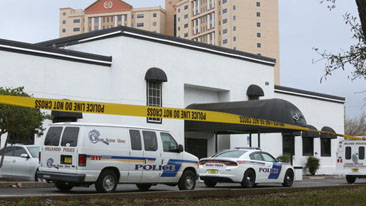 It was about closing time just after 2 am. Final call had just been made and some of the club goers who were attending Latin night at the nightspot were finishing their drinks when Mateen approached the building. He shot a cop standing outside and then stormed in with his automatic weapon taking hostages among the club attendees.
Some patrons scrambled to safety and victims were rushed to the Orlando Regional Medical Center.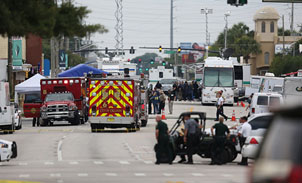 For three hours a police negotiating team tried to get him to release his captives. Police say he was calm and cool during their discussions but Mateen kept shooting. In all more than 100 people were wounded - half of them mortally. The original number of dead was reported as 50 with 53 wounded. The next day, the number of dead went back to 49. Authorities would not count Mateen among the victims.
He even called 911 to declare his allegiance Isis. Finally, nearly 3 hours after the siege began, police used an armored vehicle and stun grenades to knock down the wall of the bathroom where Mateen was holding his captives and shot him dead.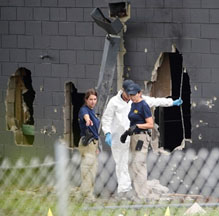 The grim task of removing the dead then began.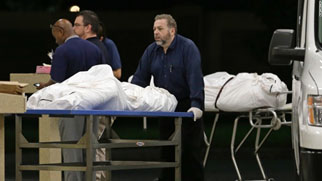 So far, no accomplices have been named. However, media reports quoting unnamed sources said that federal prosecutors convened a grand jury to investigate Noor Salman, the wife of Mateen…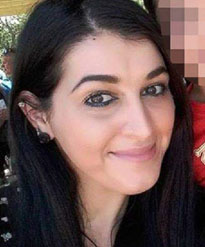 …as a possible accessory to the murderous rampage. Federal law enforcement sources say she knew of her husband's deadly plan but did nothing to stop him. They are also seeking to charge her with lying to federal agents and failing to notify law enforcement about the planned terrorist attack.
President Obama issued a statement calling it a terrorist act of a hate crime but again refused to link it to Islamic terror.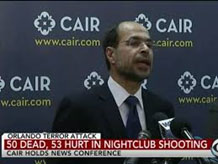 The Council on Islamic-American Relations called it a "hate crime."
Seddique Mateen, the killer' s father, initially said that religion had nothing to do with it and that the team did not like gays. Later Mateen' s father said he would've stopped his son had he known what he planned and apologized for Omar's actions.
Isis claimed Mateen was one of their soldiers in America but did not claim responsibility for the attack. The day after, President Obama said there was no direct link between Mateen and the International group and that the case appeared to be a case of homegrown extremism.
However, the FBI was following up leads on trips Mateen made to Saudi Arabia for signs of his growing devotion to religion.
To be continued…