Famously Dead A-Z:

Cause of Death:
View information about Lee Harvey Oswald's death here on famously-dead.com. You can view information about Lee Harvey Oswald's death and other famous deaths. You can view by name or by cause of death. We also have included the most popular famous deaths.
Lee Harvey Oswald's Death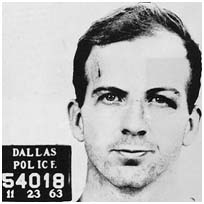 Lee Harvey Oswald
Accused Presidential Assassin
October 18, 1939
November 24, 1963
Shooting
Other than the fact that he is as notorious as John Wilkes Booth, Abraham Lincoln's assassin, the only thing remarkable about the life of Lee Harvey Oswald is the fact that he too is accused of killing a beloved American President, John F. Kennedy.
A former American Marine who defected to the Soviet Union, Oswald returned to the U.S. with his Russian born wife, Marina, in June 1962. Linked to groups supporting Cuba's communist dictator Fidel Castro, his widow testified before the Warren Commission that Oswald tried but failed to shoot and kill anti-Communist U.S. Major General Edwin Walker in April 1963.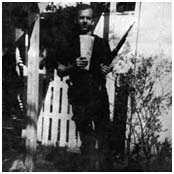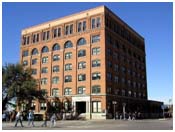 Oswald was working at the Texas School Book Depository in Dallas when the Kennedy Motorcade drove by on the afternoon of November 22, 1963, and the Warren Commission concluded that he fired three rifle shots from behind, fatally wounding JFK.
He was also accused of shooting and killing Dallas Police Officer J.D. Tippit while making his getaway. Oswald was captured in a local movie theater.
Watch Oswald in his own words explain what was happening after his arrest, and see how he met his own death.
There are many who still feel Kennedy died in a broader conspiracy, killed by a shot fired in front of the motorcade from a nearby grassy knoll in Dealey Plaza.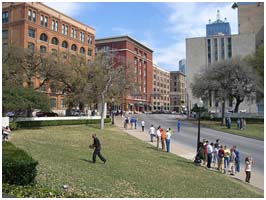 More than 95% of the Warren Commission files remain a state secret.
As for Oswald, he was buried in Fort Worth's Rose Hill Memorial Burial Park. A grave stone simply inscribed Oswald replaces a stolen, original tombstone, which gave his full name, and birth and death dates.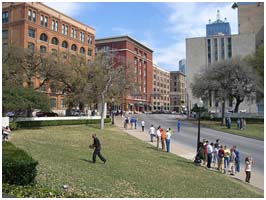 In 2010, his original coffin was auctioned off for more than $87,000.