Famously Dead A-Z:

Cause of Death:
View information about John Wayne Gacy's death here on famously-dead.com. You can view information about John Wayne Gacy's death and other famous deaths. You can view by name or by cause of death. We also have included the most popular famous deaths.
John Wayne Gacy's Death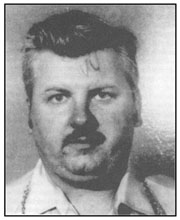 John Wayne Gacy
Criminal
March 17, 1942
May 10, 1994
Executed
The "Killer Clown".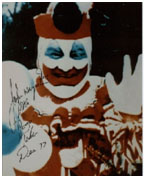 Doesn't that say it right off the bat? John Wayne Gacy led a double life, posing on as a civic minded individual …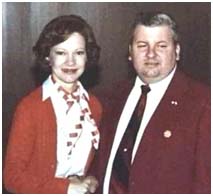 …that's him with a sitting First Lady, Rosalynn Carter in 1978, for his work on Chicago's Polish Constitution Day Parade.
But he was also living the life on a monster, who was convicted of sexual assault and murder at his home and the Norwood Park Township area of Illinois….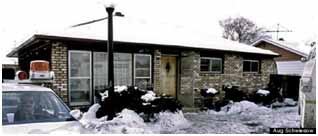 …where he buried 26 victims in the home's crawlspace.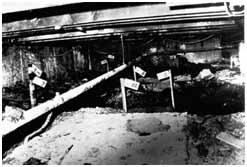 It's believed 33 to 34 men died by his hand.
Gacy was born in Chicago, the second of three children born to John Stanley Casey and his wife Marion Robinson.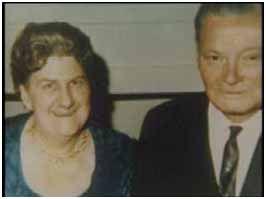 Overweight as a child and not at all athletic …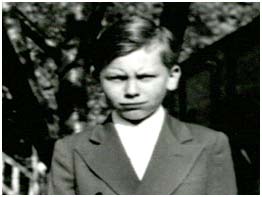 Young John had a difficult relationship with his alcoholic and abusive father, who called him dumb and stupid and withheld approval. When Junior was nine, he was molested by a family friend but didn't tell fearing his father would blame him.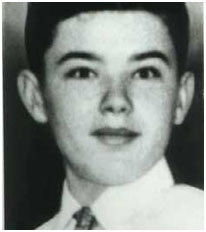 Ridiculed and bullied by classmates, he suffered black-outs starting in the fourth grade and was occasionally hospitalized but his father accused him of faking to gain sympathy.
It was a tough childhood, indeed, and Gacy left home for Las Vegas where he worked in a mortuary, observing as dead bodies were embalmed.
But he later returned to Chicago and enrolled in Northwestern Business College, graduating in 1963. He got a job with the Nunn-Bush shoe company, and married co-worker Marlynn Myers in September 1964.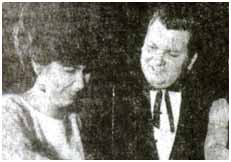 He also joined the Jaycees, a leadership training and civic group, and was voted the third most outstanding Jaycee in all of Illinois in 1965.
In 1966, the couple moved to Waterloo, Iowa where he helped manage his father-in-law's Kentucky Fried Chicken franchises. And in their time there, his wife had two children, Michael and Christine. His mean old Dad even told him "Son, I was wrong about you."
Not!
Gacy was entangled in a gay sex assault scandal and the day he was sentenced, his first wife filed for divorce and he never saw her or their children again.
After he was paroled in June 1970, Gacy went back to Chicago. He was charged with sexually assaulting a teenaged boy and took up with Carole Hoff, a divorcee with two young daughters whom he had dated in high school. Hoff became his second wife.

She and his stepdaughters moved into Gacy's home…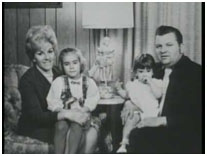 And his Norwood Park neighbors considered John a gregarious guy, active in the community.
Joining the local Moose club, he became part of a group that dressed up like clowns, performing at local events.
Enter: Pogo the Clown.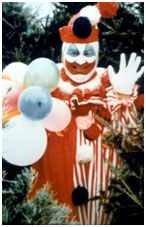 By 1975, he confessed to Carole he was bisexual and they divorced in March, 1976.
And any attempt at normalcy in his life disappeared.
His killing spree actually began in January, 1972 when he picked up a 15-year-old in Chicago Greyhound terminal and ended up stabbing the teen to death, burying him in the crawlspace of his home, covering the grave with concrete.
Gacy's murderous behavior continued until he was finally captured after the disappearance of Robert Piest in December, 1978. These are just a few of his victims.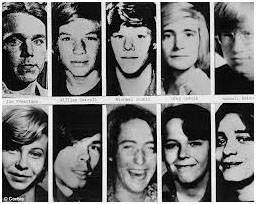 When he was finally questioned by police, he confessed to 25 to 30 murders of young men, who were either abducted by force or tricked in the belief that Gacy was a cop. He then lured them to his home with the promise of a job at this construction company or offers of money for sex.
27 bodies were recovered from Gacy's property between December 22 and 29, 1978.
Gacy, found mentally competent, was tried for 33 murders in February 1980 and was found guilty of all of them by a jury that deliberated for less than two hours on March 12th. He was later sentenced to death and was on death row for 14 years at Menard Correctional Center, where he began to paint clowns featuring himself as Pogo.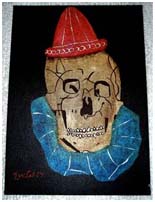 Gacy was executed by lethal injection on May 9, 1994. It wasn't quick, taking eighteen minutes because the chemicals used to put him down clogged the intravenous tube. But a prosecutor was quoted as saying Gacy had an easier death than any of his victims.
As for Gacy, his final recorded spoken words, reportedly, were "Kiss my ass." Despite his notoriety, anti-death penalty protestors observed a silent, candlelight vigil.
An examination of Gacy's brain after his execution revealed no physical abnormalities. And some criminal defense attorneys have stated there's evidence that the Killer Clown may have had an accomplice, although no one's ever been charged.
John Wayne Gacy was cremated, his ashes given to relatives or friends.