Famously Dead A-Z:

Cause of Death:
View information about Joe Colombo's death here on famously-dead.com. You can view information about Joe Colombo's death and other famous deaths. You can view by name or by cause of death. We also have included the most popular famous deaths.
Joe Colombo's Death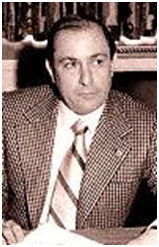 Joe Colombo
Criminal
June 16, 1923
May 22, 1978
Heart Attack
The life and death of Joe Colombo:
He made the mistake of attracting too much attention to himself. And although he died years later of cardiac arrest, Joe Colombo's very public shooting in 1971 was the stuff gangster movies are made of.
Born in Brooklyn, New York, the reputed crime boss followed in his father Anthony's footsteps. Anthony Colombo was an early member of the pioneering Profaci crime family, led by Joe Profaci…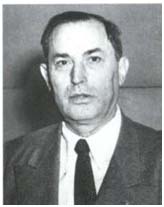 It was the forerunner of the Colombo family, which was named after Joe. (Anthony came to a nasty end, found strangled a car with his girlfriend in 1938.)
Joe attended high school in Brooklyn for a couple of years, then dropped out of school and joined the Coast Guard. After being diagnosed with neurosis (defined as excessive anxiety, indecision and social and interpersonal maladjustment), Colombo was discharged from the service. He worked a decade as a longshoreman and as a salesman for a meat company. Joe's last "legit" job was as a real estate salesman.
But because of his father's affiliation with the Profaci gang, Joe was welcomed into the fold and became one of the family's top enforcers, eventually becoming a "capo", or leader.
But there was infighting in the group. In 1961, Joe Gallo…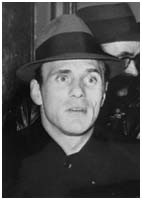 …nicknamed "Crazy Joe", and his boys kidnapped Colombo and other Profaci leaders. They wanted a bigger share of the profits, because they felt Profaci was hogging the benefits. Profaci and Gallo reached a deal, and Colombo and the others were released. But later in 1961, Profaci reneged and the intra-family squabble was on for sure.
When Profaci died In June 1962, Joseph Magliocco…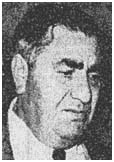 …took over as leader.
Now follow this intrigue: Magliocco made a deal with Bonanno family head Joseph Bonanno to rub out two rival family heads: Tommy Lucchese and Carlo Gambino, because they supported Crazy Joe Gallo.
Colombo was given the contract to get rid of Lucchese and Gambino, who turned around and revealed all. The New York crime Commission forced Magliocco to retire (alive) and guess who had his very own crime family? Joe Colombo! He was one of the youngest crime bosses in the country at age 41 and the first American-born boss of a New York family.
And he was different in another way. Colombo wasn't shy about confronting law-enforcement. In May 1966, he got his first and last prison sentence…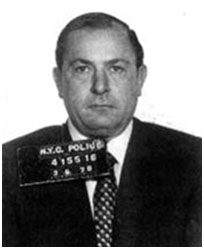 …thirty days for refusing to testify before a grand jury about his financial affairs.
And in the spring of 1970, he did something unheard of for a reputed Mafia chief. Colombo created the Italian-American Civil Rights League – allowing those of Italian heritage to push back against what they considered unfair treatment by the federal government and the entertainment industry. Some other crime leaders, like Gambino, didn't appreciate the publicity Colombo was generating.
On June 29, 1970, an estimated 150,000 people showed up in New York City's Columbus Circle …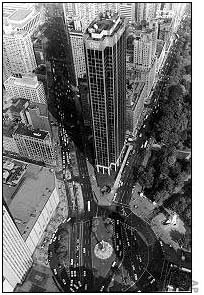 …for "Italian-American Unity Day". Five US congressmen and several prominent entertainers showed up.
With Joe Colombo leading the way, the group quickly achieved national attention. And rather than hiding from the public like other mobsters, Colombo appeared on TV interviews and at fundraisers and speaking engagements. He even teamed up with the Jewish Defense League, saying both groups were harassed by the feds.
Colombo also was involved in the production of "The Godfather", meeting with Producer Albert Ruddy to make sure the words Mafia and Cosa Nostra weren't used.
But in early 1971, an old wound was reopened, when Joe Gallo was released from prison. Colombo invited Gallo to a peace meeting and offered him a thousand dollars. Gallo refused to meet, said he never agreed to peace between the two factions and said he wanted one hundred thousand dollars to stop the fighting. A new order was issued to kill Gallo by the acting family boss, Vincenzo Aloi.
Aloi acted because Colombo was convicted of perjury in March 1971 for lying on an application to become a real estate broker and was sentenced to two and half years in state prison.
But Colombo's sentence was delayed, pending appeal. He probably would have been better off going to jail, because a few weeks later on June 28th, Colombo we shot and seriously wounded at the second "Italian Unity Day Rally" in Columbus Circle.
Colombo was getting ready to address the crowd...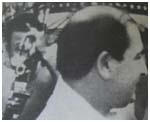 …when a street hustler named Jerome Johnson…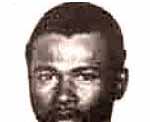 …disguised as a photojournalist with press credentials from the League…fired three shots from an automatic pistol into Colombo's head and neck.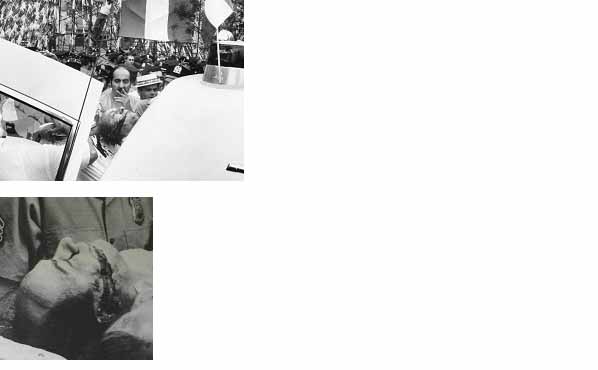 When Colombo's son and several others wrestled Johnson down, a second man stepped out of the crowd and shot and killed Johnson. That shooter escaped without being identified. Police concluded Johnson was the "lone nut" shooter. But Colombo family leaders thought Joe Gallo was behind the whole thing.
Joe Colombo was paralyzed for the next seven years.
In August 28, 1971, after two months at New York's Roosevelt Hospital, he was moved to his estate in Blooming Grove. He died of cardiac arrest on May 22 1978 at St. Luke's Cornwall Hospital in Newburgh, New York.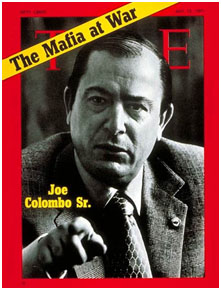 Some mob bosses were denied a church funeral. But services were held for Colombo at St. Bernadette's Catholic Church in Bensonhurst, Brooklyn.
Colombo's buried at St. John's Cemetery in Middle Village, Queens.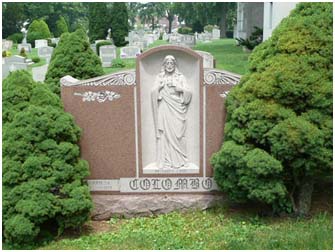 Whatever happened to Joe Gallo? He too met an early end when some Colombo family members gunned him down in a Manhattan restaurant.