Famously Dead A-Z:

Cause of Death:
View information about Christopher Dorner's death here on famously-dead.com. You can view information about Christopher Dorner's death and other famous deaths. You can view by name or by cause of death. We also have included the most popular famous deaths.
Christopher Dorner's Death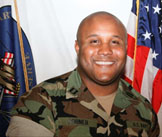 Christopher Dorner
Criminal
June 4, 1979
February 12, 2013
Suicide
The life and death of Christopher Dorner:
He started out wanting to be a cop and ended up a cop killer who later killed himself in a stand-off with police. And it was all for revenge, for what he considered a wrongful firing.
Christopher Jordan Dorner was born in New York but grew up in Southern California - in Los Angeles and Orange County. He attended local schools and graduated from Southern Utah University, majoring in political science with a psychology minor and playing running back on the football team from 1999 to 2000.
When he was a teenager Christopher decided to become a police officer and joined a youth program offered by the local police department in LaPalma, California.
He was also a former U.S. naval reserve officer honorably discharged as Lieutenant in 2013, trained in combat techniques and counter-terrorism. And in 2002 while training for the Naval Reserve at Oklahoma's Vance Air Force Base, he and a classmate found nearly $8000 belonging to a nearby church bank and turned it over to the police, saying it was "an integrity thing."
He joined the Los Angeles Police Department in 2005 and graduated from the police academy in 2006 but his probationary duties were interrupted when was deployed by the Navy Reserve to Bahrain.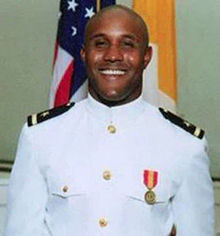 He lived with his mother Nancy in this well-kept suburban home.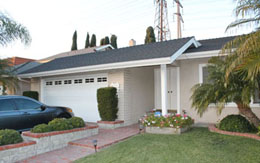 Sounds like a pretty solid citizen right? However, in July, 2007 things began to unravel. Dorner and his probationary training officer responded to a disturbance caused by a mental patient at a local hotel in San Pedro. Two weeks after the arrest the police gave him a performance review saying he needed to improve in three areas. And the next day he said that his training officer used excessive force in the arrest, kicking the suspect while he was lying down and handcuffed.
A departmental investigation concluded there was no kicking and that Dorner had lied. Dorner ended up being fired in 2008 for making false statements in his report. His lawyer said he was treated unfairly and was being made a scapegoat. But Dorner's appeal and was denied. He also appealed in California's Court of Appeal and lost again in October, 2011.
The shootings began on February 3, 2013, in Los Angeles, Riverside and Orange counties. Dorner composed a manifesto on Facebook, declaring war on the LAPD…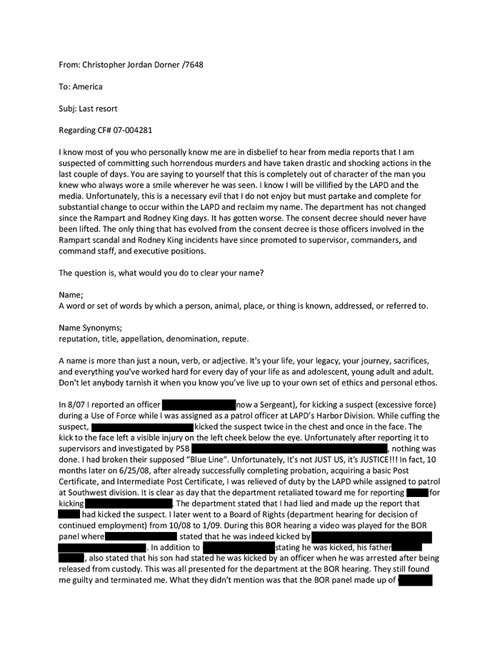 …discussing his history, motivations and targets. He listed 40 law enforcement personnel he was planning to kill. And he had one demand: a public admission by the Los Angeles Police Department that his termination was in retaliation for reporting use of excessive force.
He sent his complaints to CNN's Anderson Cooper, and they arrived February 1st…along with a bullet riddled coin.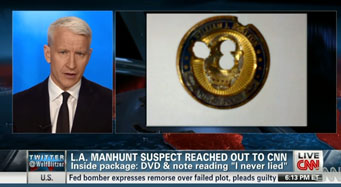 Then, Dorner is accused of starting a killing spree on February 3rd, when according to police, he stopped and killed a couple in their vehicle. The woman was the daughter of the LAPD captain who acted as his defense counsel before the review board.
On February 6th, in Irvine, a 28-year-old woman and her fiancé were shot to death outside their condominium. She was the daughter of a former Los Angeles Police Department captain. Police named Dorner as their main suspect, because Dorner had specifically named the Irvine victims in his manifesto.
February 7th - two Riverside police officers were ambushed while stopped at a red light in their patrol car. One, Michael Crain, died…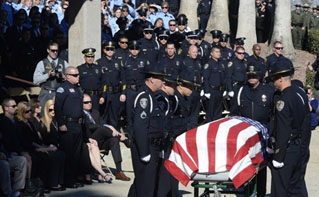 …the other survived. Dorner was caught on a surveilance camera, in a photo released by the Irvine Police Department.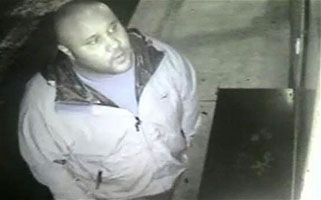 A $1,000,000 reward was offered for information leading to Dorner's capture and his actions were described as "domestic terrorism." Murder charges were leveled against Dorner for the murder of a police officer and the attempted murder of three others.
By February 12th, the San Bernardino County sheriff's responded to a reported carjacking and their search to a cabin near Big Bear Lake, California. That was the site of Dorner's final standoff.
Dorner started shooting, hitting two officers. One, Detective Jeremiah MacKay, was killed.
Police tried to force Dorner out of the cabin using tear gas, but he did not respond to demands that he surrender. They then shot pyrotechnic tear gas into the building, which caught fire.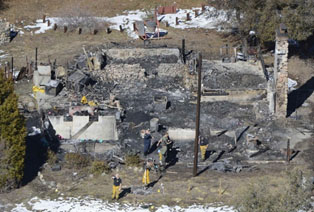 A body later found to be Dorner's was recovered from the ashes. He died of a single gunshot wound to the head, believed to be self-inflicted. Dorner's mother expressed dismay over the acts her son was accused of committing. And despite his service, there was no military funeral with full honors for the alleged mass murderer, Christopher Jordan Dorner.