Famously Dead A-Z:

Cause of Death:
View information about Carmine Galante's death here on famously-dead.com. You can view information about Carmine Galante's death and other famous deaths. You can view by name or by cause of death. We also have included the most popular famous deaths.
Carmine Galante's Death

Carmine Galante
Criminal
February 21, 1910
July 12, 1979
Shooting
The life and death of Carmine Galante:
His nickname was The Cigar, because he always seem to have one in his mouth -- right to the bitter end.
Carmine Galante was born in East Harlem, New York to Sicilian immigrants Vincenzo and Vincenza Galante. He had two brothers and sisters.
At age 10, Carmine was sent to reform school after being caught in criminal acts. He dropped out of the seventh grade at age 15 and also pleaded guilty to assault at that age, drawing a two and a half year prison term in December 1926. As a teenager he joined the Mafia during prohibition and a few years later developed the reputation of a top enforcer.
By August 1930, he was in trouble again accused of killing a policeman during a payroll robbery, but was never indicted for it.
He was imprisoned in 1931 after pleading guilty to attempted robbery but was paroled in May, 1939. During that prison stretch, doctors said Carmine was a psychopathic personality.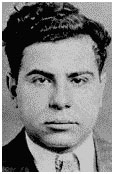 Galante was married to Helen Marulli and they had three kids but for the last 20 years of his life, he lived with a woman named Ann Acquavella, with whom he had two more kids.
A 1940, police believed Galante was a hired killer for the Luciano crime family and authorities thought he was involved in more than eighty murders. That includes a 1943 hit on the publisher of an anti-Fascist newspaper in New York, in which Carmine got the contract to kill the man as a favor to Italian dictator Benito Mussolini.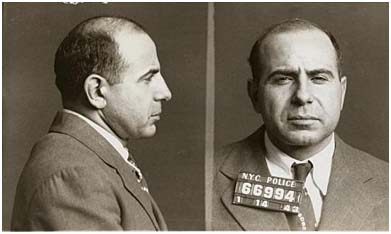 He then went from chauffeur to underboss for Joseph Bonanno, head of the Bonanno family and in October 1957 they had a deal to import heroin into the U.S. via Sicily. Galante and Bonanno also had a common enemy - Carlo Gambino of the Albert Anastasia mob. During the late '70's, Carmine is thought to have ordered hits on at least eight members of the Gambino gang, as the two groups struggled for control of drug trafficking.
In March, 1978, Galante's parole was revoked and was sent back to prison. But less than a year later he was released because the judge ruled the government had acted illegally. He might have been better off remaining in jail.
After being released from prison, Galante took the reins of the Bonanno gang again. However, when the other New York crime bosses grew alarmed that "The Cigar" was trying to take over the narcotics business, they ordered his assassination.
It happened on a July afternoon in 1979 while he was dining alfresco at a restaurant in Bushwick, Brooklyn. Three men in ski masks and armed with shotguns and pistols walked into the patio and opened fire.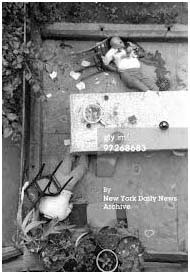 Carmine's signature cigar was still in his mouth.

The Catholic Archdiocese of New York refused to give Galante a funeral mass. Carmine is buried at St. John's Cemetery in Middle Village, Queens.