Famously Dead A-Z:

Cause of Death:
View information about Bugsy Siegel's death here on famously-dead.com. You can view information about Bugsy Siegel's death and other famous deaths. You can view by name or by cause of death. We also have included the most popular famous deaths.
Bugsy Siegel's Death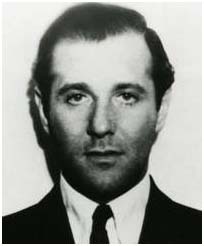 Bugsy Siegel
Criminal
February 28, 1906
June 20, 1947
Shooting
He was the guy who opened the Nevada desert to gambling. Bugsy Siegel died because of sky high costs on the project that eventually netted millions for the Mob.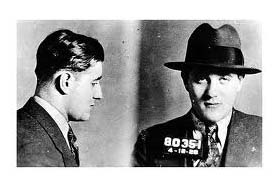 He was also cold-blooded killer, who was one of the founders and leaders of Murder incorporated with Albert Anastasia.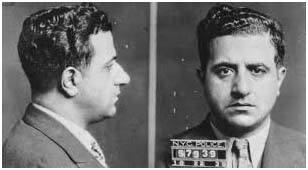 With his lifelong friend Meyer Lansky…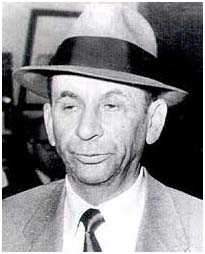 Siegel had close ties with the Italian Mafia. When those ties unraveled, he paid with his life.
Born Benjamin Segal in Brooklyn, he was the son of poor Jewish immigrants. As they scratched out a meager living, he vowed to have more. He dropped out of school and joined a street gang on Manhattan's Lower East Side, and had a criminal record by the time he was a teenager. It was then that he met Lansky, who was recruiting tough Jewish kids for his own mob. Siegel got his nickname because he was said to "go bugs" when angered.
Bootlegging and murder contracts followed and another of his pals from his teenaged years also gained national notoriety, Al Capone. Bugsy and Meyer teamed up with Lucky Luciano in the late 20's.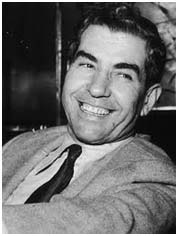 The man who organized the Italian Mafia, Luciano was different from other Italian mobsters. He'd work with anyone with talent, so Jewish guys like Lansky and Siegel were welcomed into the tent.
Ben tried to keep up traditional appearances, marrying Esta Krakower at the age of 23 and they had two daughters. However, he was handsome and charismatic and had plenty of girlfriends. The marriage ended after seventeen years.
By the late 1930's, the East Coast bosses sent him to California, to help set up gambling rackets in Los Angeles. Once in Hollywood, Bugsy gravitated towards movie stars, and was seen in the company of Clark Gable, Gary Cooper, Cary Grant and George Raft. Siegel had no problem seeing his name and picture in the newspapers.
Bugsy was on the West Coast when Lansky told him to check out a Nevada expansion. Siegel wrestled control of the Flamingo Hotel from the original developer, Billy Wilkerson. And the mob had its foot in the Las Vegas door.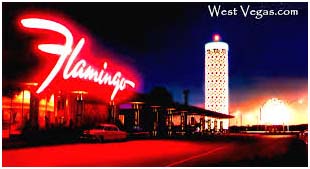 With his sultry girlfriend Virginia Hill…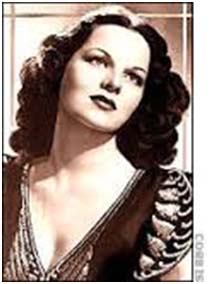 …Bugsy racked up huge cost overruns in building the Flamingo.
His frustrated mob compatriots decided Bugsy had to go and arranged to have him eliminated at his girlfriend's ritzy Beverly Hills home.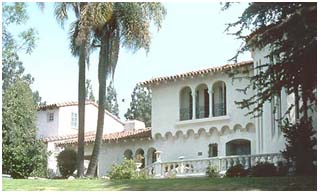 It was a particularly grisly hit…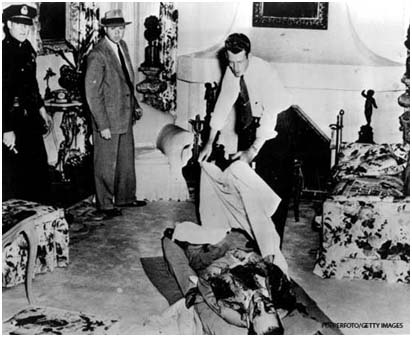 …with one of Siegel's eyeballs blown right out of the socket.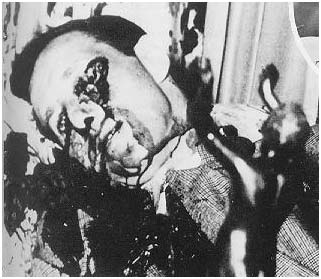 Art often imitates life. A quarter century later, in the movie classic "The Godfather", Moe Green, the brash Jewish mobster who was credited in the fictional work as the man who invented Vegas, mouthed off to crime boss Michael Corleone.
And he paid dearly.

Everyone knew Moe was modeled after Bugsy.
No one was ever arrested or charged with Benjamin Siegel's murder.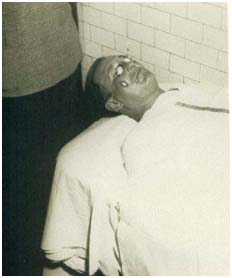 Despite the cost overruns, the Flamingo was a big success and, of course, Las Vegas became a big hit for the mob for decades before they were squeezed out.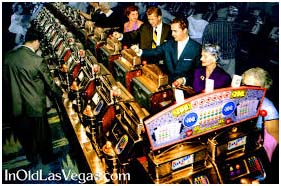 Siegel's own life story was told in film with Warren Beatty starring in the lead role.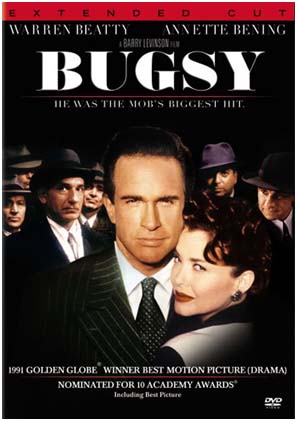 Beatty may look familiar to gangster film fans as he also played Clyde Barrow years before in "Bonnie and Clyde".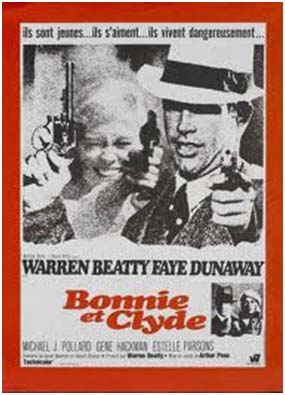 There's a plaque for Bugsy at the Flamingo.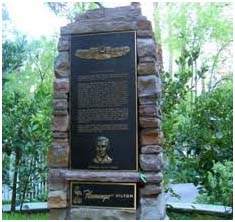 And the name of his final resting place is fitting: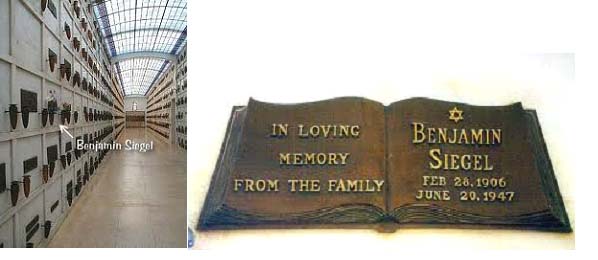 The Hollywood Forever Cemetery, in you-can-guess-where, California.