Famously Dead A-Z:

Cause of Death:
View information about Ariel Castro's death here on famously-dead.com. You can view information about Ariel Castro's death and other famous deaths. You can view by name or by cause of death. We also have included the most popular famous deaths.
Ariel Castro's Death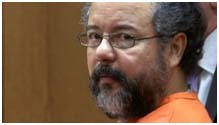 Ariel Castro
Criminal
July 10, 1960
September 3, 2013
Suicide
He committed his brutal crimes for more than a decade but after he was convicted, he paid for them for one month. That's because this kidnapper and serial sex abuser was found hanging by a bed sheet in his prison cell only four weeks into a life sentence with no chance for parole - plus a thousand years.
Ariel Castro was born in Puerto Rico and, as a child, moved to Pennsylvania with his mother after his parents divorced. The family then moved to Cleveland, where his father and extended family lived.
As an adult, Castro was accused of beating his common law wife, who died in 2012 from complications associated with a brain tumor. He worked as a school bus driver for the Cleveland schools, but was fired for making dangerous maneuvers with children on his bus.
The kidnappings started in 2002, when 21 year old Michelle Knight…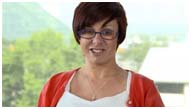 …vanished after leaving a relative's home.
Amanda Berry…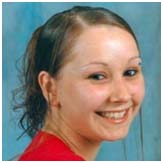 …disappeared next, in April 2003, a day after turning 17.
Less than a year later, April 2, 2004, 14 year old Georgina DeJesus…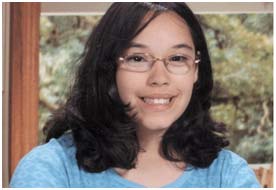 …was reported missing.
In fact, they all were being held captive by Castro in his home on Seymour Avenue in Cleveland.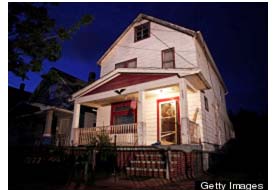 All three of the women say they accepted a ride from Castro, then were taken into the basement of his house, and restrained. The victims said he beat them, forced them into sexual acts, and fed them only once a day.
Knight says she was pregnant five times, but Castro induced miscarriages by beatings and starving her. DeJesus also said she was raped and Berry gave birth to Castro's daughter in December 2006.
But on May 6, 2013 they were rescued when Berry….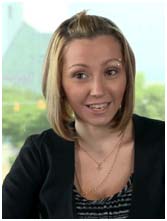 …escaped with her now 6 year old daughter, and called the police. (She was helped by neighbors who responded to her screams for help when Castro left the house that day and failed to lock the heavy front door. She crawled her way through a hole in a storm door with her child.) When police arrived, the other two victims emerged and all three women and the child were taken to a nearby hospital for medical treatment.
Castro was arrested later that day and charged with kidnapping and rape.
Two of his brothers (flanking him here)…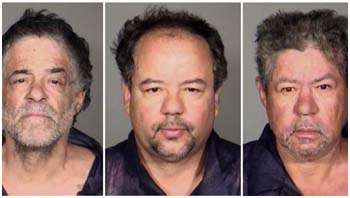 …were also picked up, but they were released a few days later when police determined they had nothing to do with the crimes.
By June, Castro was indicted on 329 counts, including two for aggravated murder…and by July, the charges grew to a staggering 977 counts- 512 for kidnapping, 446 for rape and others including aggravated murder, assault and child endangerment.
By July 26th, Castro admitted guilt to a total of 937 counts of rape, kidnapping and aggravated murder in a plea deal that allowed him to avoid the death penalty, in exchange for a life sentence with no chance for parole, plus one thousand years.
In a very dramatic court room statement, Knight, the first abductee, spoke.
Before his August first sentencing…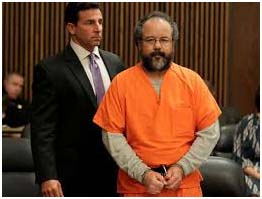 …Castro told the court he was addicted to sex and pornography, and that he was a good person and not a monster. He denied beating or torturing the women and claimed most of the sex was consensual.
Castro also forfeited his assets, including his home and Castro's house of horrors…

…was demolished August 7, 2013, a few days after he was sentenced.
But a mere one month into his prison stretch, on the evening of September 3, 2013, Castro was found hanging in his cell at Pickaway County Ohio's Correctional Reception Center.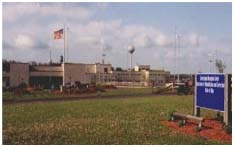 He committed suicide, using a bed sheet. Even though the prison staff tried to revive him and rushed him to a nearby hospital, Castro was pronounced dead a short time later.
Ariel Castro held three women captive for more than ten years and received a sentence that was supposed to keep him locked up for the rest of his life. It did. However, because of his suicide, his life only lasted a month.