Famously Dead A-Z:

Cause of Death:
View information about Albert DeSalvo's death here on famously-dead.com. You can view information about Albert DeSalvo's death and other famous deaths. You can view by name or by cause of death. We also have included the most popular famous deaths.
Albert DeSalvo's Death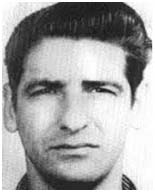 Albert DeSalvo
Criminal
September 3, 1931
November 25, 1973
Stabbing
Some of the most feared serial killers in modern history have been known by their nicknames. "Jack the Ripper" was feared in London. "Son of Sam" terrorized New York. And in Massachusetts, people were fixated on the "Boston Strangler". The man police say was the Strangler was this guy: Albert DeSalvo.
He grew up in nearby Chelsea, Massachusetts - son of a violent alcoholic. Albert's troubled childhood meant trouble with the law. His first arrest came when he was only 12 for robbery and battery.
He served a couple of stints in the Armed forces in the late 1940's and lived a fairly anonymous life.
But starting in June of 1962, and lasting for the next eighteen months, terror gripped Boston as 13 single women aged 19-85 were murdered. Most were sexually assaulted.
By autumn 1964, Boston police were also trying to solve a series of rapes by a criminal nicknamed the Green Man. One of the victims accused DeSalvo of being her attacker.
Now arrested, he gave a detailed confession that he was the Boston Strangler. A trial followed, DeSalvo was convicted and sentenced to life in prison. He escaped from a state hospital triggering an all-out manhunt. Caught, he was sent to the Walpole maximum security lockup and then recanted his confession!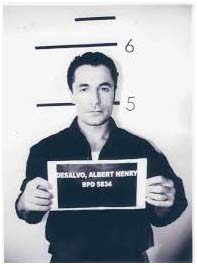 And in 1973, DeSalvo met his own violent end. Not strangled. Stabbed!
In July 2013, Boston law enforcement announced DNA evidence linking DeSalvo to the rape and murder of 19 year old Mary Ann Sullivan with tests proving it was DeSalvo's semen at the Sullivan murder scene.