Famously Dead A-Z:

Cause of Death:
View information about Aileen Wournos's death here on famously-dead.com. You can view information about Aileen Wournos's death and other famous deaths. You can view by name or by cause of death. We also have included the most popular famous deaths.
Aileen Wournos's Death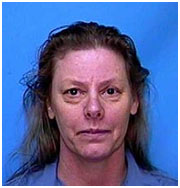 Aileen Wournos
Criminal
February 29, 1956
October 9, 2002
Executed by lethal injection
The life and death of Aileen Wournos:
She claimed to be the hooker who turned the tables on her customers, saying that when they raped or tried to rape her, she killed them. Seven men lost their lives in Florida between 1989 and 1990 and for her crimes; she was executed via lethal injection.
Aileen Carol Pitman had a troubled life from the start. She was born to a 14 year old mother, Diane Wournos, while her father, Leo Pitman, was in prison. She never met her father, which may have been just as well because he was a schizophrenic eventually convicted for committing sex crimes against children and hanged himself in prison in 1969.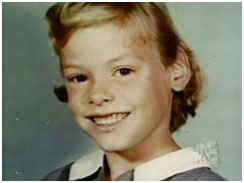 By the time Aileen was 11, she started granting sexual favors while trading for cigarettes, drugs and food. She also had a sexual fling with her brother Keith, a year older than she was.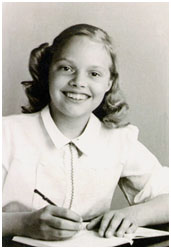 She was pregnant at age 13, raped by her grandfather's friend and gave the child up for adoption. By the time she was 15, her grandfather threw her out of his house and she was one her own, living in the woods near her old home, earning money as a prostitute.
As the 1970's wore on, Wournos was arrested for disorderly conduct, driving under the influence and firing a pistol from a moving car. She even married a 69 year old Florida man, Lewis Fell, in 1976 and he ended up getting a restraining order against her.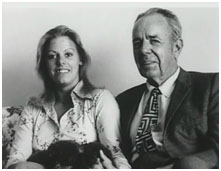 She returned to Michigan and when her brother died of cancer in the summer of 1976, she received $100,000 from his life insurance policy.
Back to Florida she went and she was arrested for other crimes, including car theft and resisting arrest. Her killing spree began in Clearwater, Florida in November 1989; her first victim was a convicted rapist.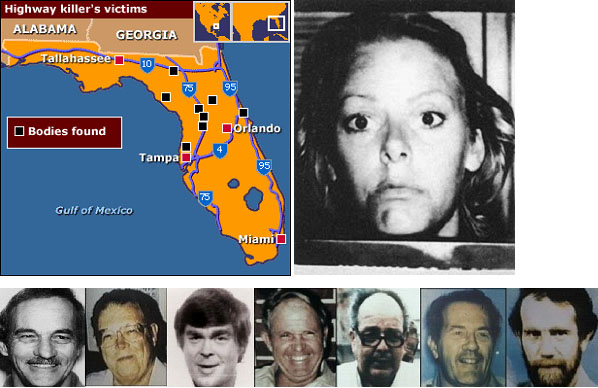 Linked to her former lover Tyria Moore...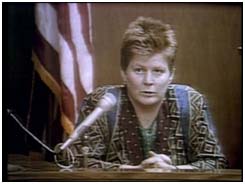 …Wournos was arrested in January, 1991 and went on trial a year later. She was eventually convicted and sentenced to death.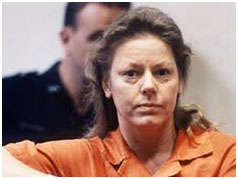 The day before her execution, she was showing signs of wear and tear in this interview.
Death came at the Florida State Prison after her appeal to the US Supreme Court was denied. Her remains were cremated and the ashes spread under a tree in her native Michigan.
Her life was recounted in the 2003 movie "Monster"…
…in which Charlize Theron won a Best Actress Oscar for her portrayal of Aileen Wournos.