Famously Dead A-Z:

Cause of Death:
View information about Stephen Hawking's death here on famously-dead.com. You can view information about Stephen Hawking's death and other famous deaths. You can view by name or by cause of death. We also have included the most popular famous deaths.
Stephen Hawking's Death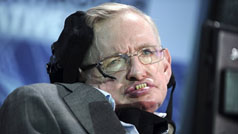 Stephen Hawking
Physicist, Cosmologist
January 8, 1942
March 14, 2018
Undisclosed
The life and death of Stephen Hawking:
In his time, he was the world's most famous physicist with a flair – known as a "tourist of the universe". Not only did he explore and reveal some of the secrets of the universe, but he did it while afflicted with the disease that normally would kill a person within three years of being diagnosed. But he lasted more than half a century and claimed that he was able to do everything here really wanted to do. In addition to his scientific discoveries, he also appeared on television voicing an animated TV depiction of himself.
Stephen William Hawking was born in Oxford England and grew up in London and the nearby suburb of St. Albans.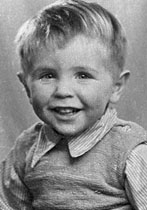 Both his parents, Frank and Isobel, attended the University of Oxford.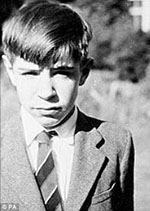 Stephen attended a series of schools as a boy but was not a great student, even though his boyhood nickname was "Einstein". His college education included the University of Oxford and University of Cambridge. He went on to become the research director at the Centre for Theoretical Cosmology at Cambridge.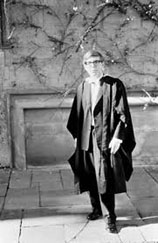 A gifted scientist he began his career and started life living his life like anyone else. But in 1963, at the age of 21, he was diagnosed with the nerve disease ALS, which also is known as Lou Gehrig's Disease after the famous baseball player who died in 1941. Hawking had a slowly progressing form that gradually paralyzed him over the years and was given only a few years to live but survived for more than fifty.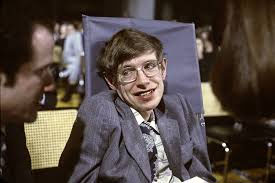 For most people ALS is a death sentence but Hawking, through sheer will, managed to survive - although his nervous system slowly degraded, forcing into more and more difficult positions including a wheelchair that did his speaking for him.
He managed to keep his wits and senses about him and married twice, for nearly thirty years to Jane Wilde from 1965 to 1991.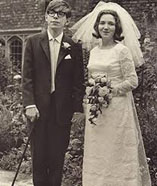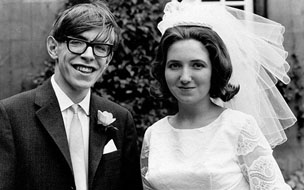 They had three children…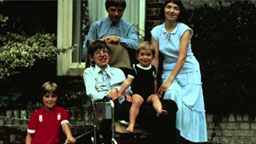 …and she provided most of his care during those years before they divorced.
He married his one-time nurse Elaine Mason in 1995…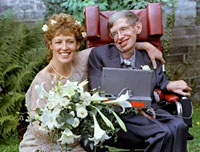 …but they divorced in 2006, a dozen years before he died. Hawkins denied rumors she had physically abused him.
Despite his illness, he was still able to keep things light, like in this episode of The Simpsons TV program
He also had a guest shot on "The Big Bang Theory".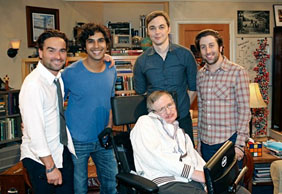 As far as his views on religion, he told the Discovery Channel's "Curiosity" program: "We are each free to believe what we want, and it is my view that the simplest explanation is there is no God. No one created the universe, and no one directs our fate."
His politics leaned liberal.
That's his human side. His scientific contributions included a collaboration on gravitational singularity theorems and what's come to be known as Hawking radiation, the theoretical emissions from black holes in space. The importance of Hawking's work is better left to more scientifically oriented publications. But this much is certain - everyone knew who he was and what he was dealing with.
Near the end, he used a muscle twitch under his right eye to communicate through a custom-built computer, sometimes as slowly as a word per minute.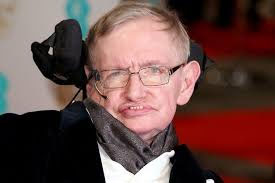 He died years after suffering with ALS, although his family did not formally disclose the exact cause of death. All they said was that he died peacefully.