Famously Dead A-Z:

Cause of Death:
View information about Oscar Mayer's death here on famously-dead.com. You can view information about Oscar Mayer's death and other famous deaths. You can view by name or by cause of death. We also have included the most popular famous deaths.
Oscar Mayer's Death

Oscar Mayer
Business
March 29, 1859
March 11, 1955
Natural Causes
The life and death of Oscar Mayer.
His named is emblazoned on packages of hot dogs, cold cuts and bacon but few people know the real person behind this famous brand. He was born before Abraham Lincoln was elected President and died at the ripe old age of 95 during the administration of Dwight Eisenhower.
Oscar Ferdinand Mayer was born in Germany. As a teenager, he moved to the United States and settled in Detroit with a cousin and worked in the local meat industry. When his cousin left for Chicago, Oscar did too and started his own butcher and sausage shop in 1883, as a 24-year-old.
A dispute with his landlord led Oscar to buy his own property for his family and company. He and his wife Louise, another German immigrant, had their only son in the building. They later lived in this Chicago mansion.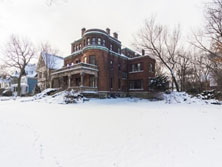 As the company grew…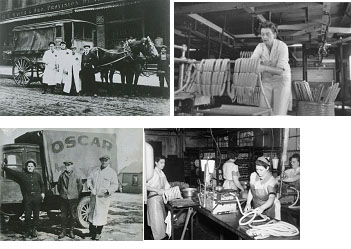 ...it sponsored various events in the Chicago area and started branding its products.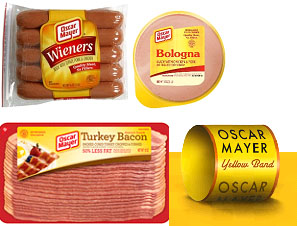 In later years, the company used ad jingles to become as American as… hot dogs!
And don't forget the Wienermobile!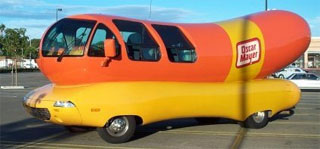 By the time he died, his company had nine thousand employees with processing plants in Los Angeles, Philadelphia, Milwaukee and Davenport Iowa.
Oscar died in his sleep in his Chicago home after being ill for six weeks, a few weeks before turning 96.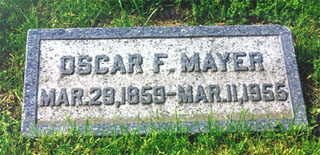 He's buried in Chicago's Rosehill Cemetery.