Famously Dead A-Z:

Cause of Death:
View information about Oscar de la Renta's death here on famously-dead.com. You can view information about Oscar de la Renta's death and other famous deaths. You can view by name or by cause of death. We also have included the most popular famous deaths.
Oscar de la Renta's Death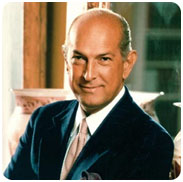 Oscar de la Renta
Fashion Designer
July 22, 1932
October 20, 2014
Cancer
The life and death of Oscar de La Renta:
He was a legend in the world of fashion - clothing First Ladies and making high style accessible to women everywhere.

Oscar de la Renta was born in the Dominican Republic into a family that was comfortable in the highest levels of the island nation's society.

He gained fame in the 1960s when he designed dresses for First Lady Jacquelin Kennedy.

And she wasn't the only First Lady he dressed up. Nancy Reagan …

...wore his designs in the 1980s and he provided gowns for Inaugural events for both Hillary Clinton in 1997…

…and Laura Bush in 2005.

Michelle Obama irked him by not wearing any of his dresses during seven years First Lady but finally wore one in October 2014, just before he died.

Called the "Sultan of Suave" he introduced a ready-to-wear label in 1965 in New York and also dressed up celebrities like Oprah Winfrey and Sarah Jessica Parker, among others.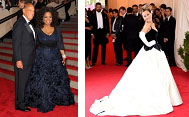 He even designed the uniforms for the Boys Scouts of America.

He did a behind the scenes interview with The New York Times for his 2007 Fall Runway collection, discussing the things he looked for.
One of his famous moments in his latter days came when he designed the gown Amal Clooney wore at her wedding just a few weeks before he died.
Diagnosed with cancer in 2006, the "New York Times" described de la Renta's health as precarious and at his women's wear show in September he was described as looking frail.
Oscar was married twice. His first wife Francoise de Langlade…

...died in 1983 of bone cancer.
In 1969 he married socialized Annette Englehard Reed.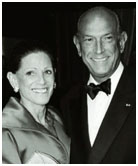 On word of his death, fans and friends reacted by remembering him as a star and a gentleman.