Famously Dead A-Z:

Cause of Death:
View information about Henry Ford's death here on famously-dead.com. You can view information about Henry Ford's death and other famous deaths. You can view by name or by cause of death. We also have included the most popular famous deaths.
Henry Ford's Death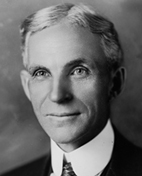 Henry Ford
Industrialist
July 30, 1863
April 7, 1947
Stroke
The life and death of Henry Ford:
He did nothing less than change the way Americans moved from place to place. And in doing so, he revolutionized the industrial process with an assembly line that was retrofitted by other industries.
Henry Ford was born in Greenfield Township, Michigan to his farmer father William and mother Mary.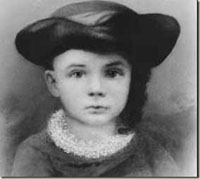 She died young and Henry rejected his father's hopes that he would take over the family farm.
In fact, Henry was a mechanic at heart, and when he set out to create an affordable horseless carriage, was known for getting his own hands dirty.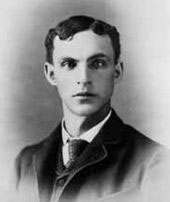 He resisted his investors' pleas to build cars for wealthy individuals, choosing instead to focus on vehicles for the common man.
When his model T was introduced…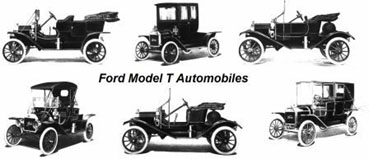 …it became a hot seller because he was able to churn them out quickly and relatively cheaply
The original Model T came in one color – first green, then black – and sold for just $850 and then prices came down as the orders flooded in and changed American transportation.
He also built racing cars and won the first automobile race in Michigan.
Ford's idea for an assembly line came from meat packing plants, where workers hacked away as specific cuts and let the rest of a carcass move on. Ford adapted that idea to car production, dramatically speeding up production and gaining huge control over the American auto market.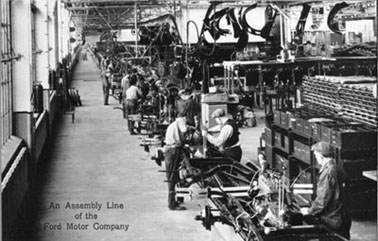 But the mind numbing repetition led to rapid employee turnover so Ford answered by dramatically upping wages to $5.00 a day. He reasoned that a wave of higher paying jobs would create more consumers – for his products.
Some business leaders and auto industry rivals hated the idea but Ford was flooded with job applicants, boring job or not. But he later turned his workforce off by trying to impose his ideas for living on them and labor strife followed.
Ford was not without other critics, because he was a staunch foe of labor unions. His security chief, Harry Bennett, was the lightning rod for much of the hatred.
But in many ways, Henry needed to exercise absolute power and alienated many. And he was also called an Anti-Semite, after a series of articles he authored in his newspaper, "The Dearborn Independent".
While automobile travel's been criticized by environmentalists for adding to air pollution and climate change, the positives of what he introduced changed the way Americans lived, worked and played. Eventually, changing consumer tastes pushed General Motors ahead of Ford in sales.
After much infighting, Henry's outmoded Model T was replaced by Ford's Model A – eventually another hit with a million built.
He bought a vast tract in the middle of an Amazon jungle for a rubber plantation for tires for his vehicles. But he also used the site for his planned model Utopia based on small town America that came to as known as "Fordlandia", although that idea eventually fizzled.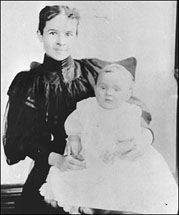 For married Clara Jane Bryant in April, 1888 and they had one son – Edsel, whose name was the basis for one of the cars in the Ford line. Henry and his son enjoyed a strong bond when Edsel was a youngster but they drifted apart in later years after the father created difficult hurdles for his son to overcome. Edsel preferred to socialize with a higher social class of people. And Henry overruled his son on the building of the company's River Rouge plant and resented his son's backing of the move to the Model A.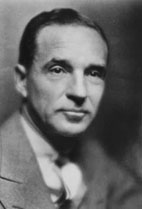 Edsel Ford died of stomach cancer in 1943.
Henry Ford died about four years later of a stroke. A Line of people a mile long gathered the next day to pay their respects, not for the man with various foibles but for the one who changed America.
He's buried in Detroit, in – you guessed it – the Ford Cemetery.