Famously Dead A-Z:

Cause of Death:
View information about Ettore Boiardi's death here on famously-dead.com. You can view information about Ettore Boiardi's death and other famous deaths. You can view by name or by cause of death. We also have included the most popular famous deaths.
Ettore Boiardi's Death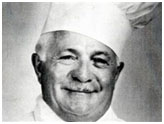 Ettore Boiardi
Businessman
October 22, 1897
June 21, 1985
Natural Causes
The life and death of Ettore Boiardi:
You probably never knew this guy's real name, but he wasn't an opera singer or anything like that. In fact, he introduced a line of food products bearing his name. And he spelled out his name phonetically, so American consumers could say it right. Meet…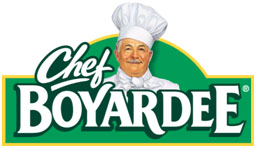 …whose name and image has graced millions of cans of pasta products over the years.
Ettore (Italian for Hector) Boiardi was born in the town of Piacenza, Italy. He arrived in the United States on Ellis Island in May, 1914 when he was 16 years old.
Ettore followed his brother Paolo (Paul) as a chef at New York City's famous Plaza Hotel…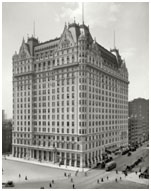 …and worked his way up to head chef. Not stopping there, he directed the catering for President Woodrow Wilson's 1915 wedding reception while working at The Greenbrier Hotel in West Virginia.
He opened his first restaurant in 1926, "Il Giardino d'Italia" (The Garden of Italy) in Cleveland and started bottling samples of his spaghetti sauce. In 1928, he started a factory to keep up with orders and then decided to take his ready to cook recipes nationwide.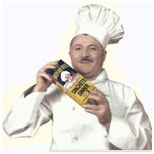 And to make them easier to remember, he slapped his picture on the label and Chef Boiardi famously became Chef Boy-ar-dee.
He sold the brand to American Home Foods and his brand became the leading canned food brand in the country.
The chef also appeared in many print and TV ads in the 1940's through 1960's…
…and he continued developing recipes until his 1985 death from natural causes in 1985 at his home in Parma, Ohio. He was 87 years old
Chef Boy-ar-dee is buried at All Soul's Cemetery in Chardon, Ohio.

And in 2013, a TV series re-aired his old commercials.