Famously Dead A-Z:

Cause of Death:
View information about Andrew Carnegie's death here on famously-dead.com. You can view information about Andrew Carnegie's death and other famous deaths. You can view by name or by cause of death. We also have included the most popular famous deaths.
Andrew Carnegie's Death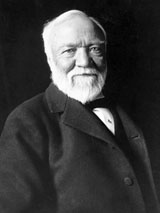 Andrew Carnegie
Business, Philanthropy
November 25, 1835
August 11, 1919
Pneumonia
The life and death of Andrew Carnegie:
He gained fame as a businessman/industrialist and as a philanthropist. A true rags-to-riches story, Andrew Carnegie invented the modern steel industry and also helped to invent, in many ways, modern philanthropy.
He had a very modest beginning. Carnegie was born in this one room cottage in Dunfermline, Scotland.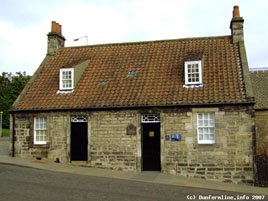 His very poor parents immigrated to the United States in 1848. Searching for a better life they settled in Allegheny, Pennsylvania.
The area was growing at the time, producing items included in wool and cotton cloth and Andrew's first job at the age of 13 was a bobbin boy, changing spools of thread in a cotton mill.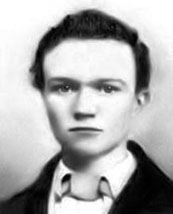 He moved on from there, working as a telegrapher by the 1860's and had investments in railroads, bridges and oil derricks.
He also added to his fortune as a bond salesman, raising the money for American businesses in Europe.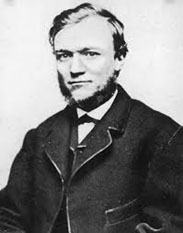 All the while he remained single, not wanting to marry during his mother's life time. But after she died in 1886, Carnegie married Mary Louise Whitfield, who was more than 20 years younger than him.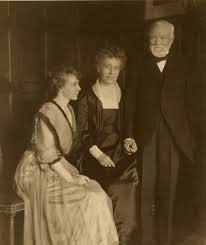 They had a daughter that they named after Carnegie's mother, Margaret.
Carnegie made his fortune in the steel industry and controlled the most extensive iron and steel operations ever owned by one person in the United States.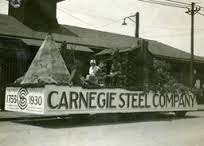 One of his key innovations was the cheap and efficient mass production of steel by adopting the so-called Bessemer process.
By the late 1980s Carnegie Steel was the biggest manufacturer of steel and metal products in the world, helping to build American skyscrapers.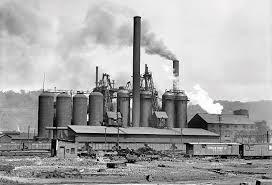 In, 1901 he was 66 years old and considering retirement so he sold his steel interests to J.P. Morgan.
That marked the birth of United States Steel Corporation.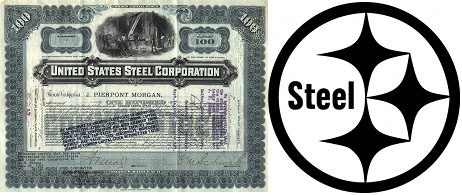 Carnegie was involved in some controversies, as one of 50 wealthy men blamed for the Johnstown Flood of 1889, caused by shoddy repairs at a faulty dam that gave way and caused a flood that killed more than 2200 people.
The 1892 Homestead Strike was a bloody labor confrontation in which ten men, seven strikers and three Pinkerton guards hired by Carnegie Steel, were killed. Carnegie had left the country for Scotland before the matter came to a boiling point and left his anti-union associate and partner Henry Clay Frick in charge.
Regarding his philanthropic work, Carnegie went back to his hometown and helped to build a free library there. He also started giving money away, including gifts to New York City's Bellevue Hospital Medical Center.
Over time, he gave away millions in large-scale philanthropy with a special emphasis on local libraries, world peace, education and scientific research.
He built Carnegie Hall in New York City.

Founded the Carnegie Corporation…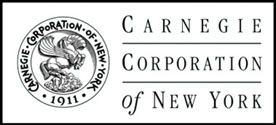 …the Carnegie Endowment for International Peace, Carnegie Institution for Science, along with Carnegie Mellon University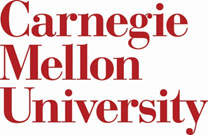 …and Carnegie Museum of Pittsburgh, among other projects.
In all he gave away about $350 million. Considering inflation that's a total of four and three-quarter billion dollars today - almost 90% of his fortune. In 1889, he wrote an article proclaiming the "Gospel of Wealth" and called on the rich to use their money to improve society. It helped to stimulate a wave of philanthropy.
Carnegie died In Lenox, Massachusetts of bronchial pneumonia and had already given away $350 million. His last $30 million was given to foundations charities and to pensioners.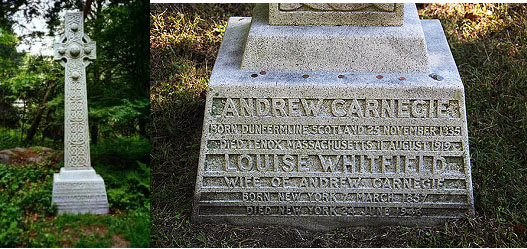 He's buried with his wife at the Sleepy Hollow Cemetery in North Tarrytown, New York.