Famously Dead A-Z:

Cause of Death:
View information about Zza Zza Gabor's death here on famously-dead.com. You can view information about Zza Zza Gabor's death and other famous deaths. You can view by name or by cause of death. We also have included the most popular famous deaths.
Zza Zza Gabor's Death

Zza Zza Gabor
Media Celebrity
February 6, 1917
December 18, 2016
Heart Attack
The life and death of Zza Zza Gabor:
Famously famous. That, in two words, sums up the nearly century long life of this woman who kept herself in front of people for several decades in the American media.
Born in Hungary, Sari Gabor had two sisters – Magda and Eva…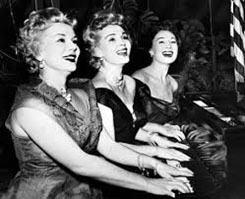 …who also gained celebrity status. Eva actually went on to star in the 1960's CBS-TV series "Green Acres" …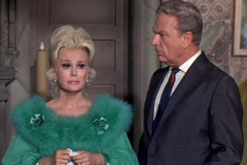 … and died before Zza Zza, in 1995. Magda died in 1997.
Zza Zza Gabor was named Miss Hungary in 1936 and came to the United States during the World War II years (1941) and worked hard to remain in the public eye. She made more than fifty movies…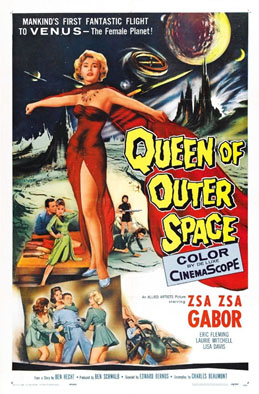 …never to much critical acclaim but she did manage to stay current.
Zza Zza also appeared in the films "Moulin Rouge" and "Lili."
There were also theatre roles and guest shots on the TV talk show circuit, including this 1983 appearance on "Late Night."
She was also famously married nine times, including to Conrad Hilton…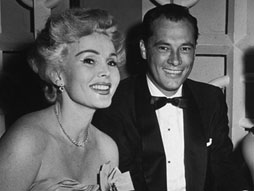 …head of Hilton Hotels. They had a daughter, Francesca, who also worked as an actress and died in 2015.
Another husband was actor George Sanders…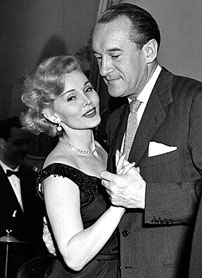 …who was also married for a time to her sister, Magda.
An unconventional life, to be sure. And even in her later years, she kept her name in the media with an infamous slapping incident of a California police officer in 1989.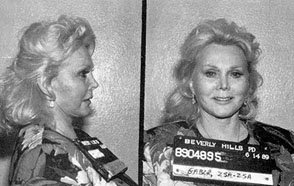 Refusing community service after her conviction, she served 72 hours in jail instead.
Besides her looks and marriages, her trademark was to call people "Dahlink". (Darling.)
In 2009, it was revealed she lost between seven and ten million dollars in the Bernard Madoff Ponzi scheme. Her health declined in later years, including carotid artery surgery, a stroke and hip surgery.
On the next to last day of 2016, close to 100 mourners attended Zza Zza's funeral Mass at the Church of the Good Shepherd in Beverly Hills. Her husband Frederic von Anhalt, who she married in 1986, delivered the eulogy, who then took the gold box containing her ashes for a private ceremony at the Westwood Village Park Memorial Cemetery.