Famously Dead A-Z:

Cause of Death:
View information about Casey Kasem's death here on famously-dead.com. You can view information about Casey Kasem's death and other famous deaths. You can view by name or by cause of death. We also have included the most popular famous deaths.
Casey Kasem's Death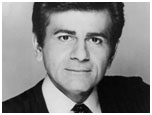 Casey Kasem
Radio Personality, Voice Actor
April 27, 1932
June 15, 2014
Undisclosed
The life and death of Casey Kasem:
He was America's disc jockey when it came to counting down the top songs in the land. However, this son of Lebanese immigrants started in radio as a voice actor, and what you may not know is the fact that he portrayed the voice of Shaggy on "Scooby Doo", from 1969 to 1997 and again from 2002 to 2009.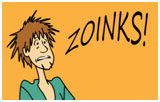 Kemal Amin Kasem was born in Detroit, where his parents worked as grocers. He graduated from Northwestern High School and Wayne State University. His first radio appearance was as an announcer of the Armed Forces Radio Korea Network, after being drafted into the Army in 1952.
After the Army, he settled in the San Francisco Bay area and worked for local stations in San Francisco and Oakland. He took the air name Casey, later explaining that his given name didn't sound like a DJ.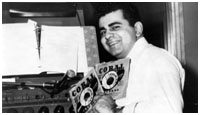 Other career stops included Cleveland, Buffalo and Los Angeles, before launching his most famous program, American Top 40, on July 4, 1970.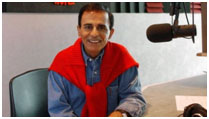 The show counted down the week's most popular songs and also featured spotlight artists and "long distance dedications" and was syndicated on hundreds of stations. There was even a TV spinoff and it lasted into the year 2009, where he signed off a companion show, American Top 20, for the final time.
But Casey was also a prominent voice actor, best known as Shaggy on "Scooby Doo."
And Casey was also an announcer for NBC Television and did many TV commercial voice overs, for the likes of Ford, Chevron and Red Lobster, among others.
A vegan, Kasem was a political liberal and supported Arab-American causes.
He was married to Linda Myers from 1972 to 1979…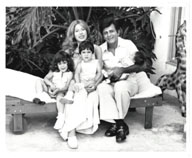 …and they had three children: Mike, Julie and Kerri.
Casey was married to Jean Kasem from 1980 until he died. They had one child, Liberty Jean.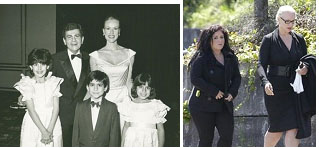 In October 2013, daughter Kerri said her father was suffering from Parkinson's disease and announced a few months later he had Lewy body dementia. He was unable to speak. Casey's three oldest kids and his brother also said that Jean was preventing them from contacting him.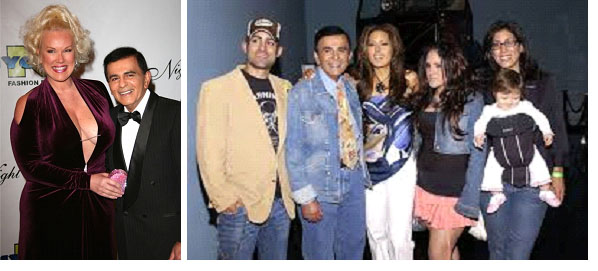 A court denied her petition to place Casey under her care and in May, Kerri was granted conservatorship despite Jeane's protests.
Jean's lawyer told the court Casey was no longer in the United States but was later found in Washington State and in early June 2014, he was hospitalized in poor physical condition, including high blood pressure and bedsores.
His daughter produced a 2007 document in which Casey said he did not want to be on life support, and over the objections of Jean Kasem, the judge allowed his children to begin end of life measures.
Kasem died on Father's Day, 2014 at St. Anthony's Hospital in Gig Harbor, Washington, leaving his wife, four kids and four grandchildren.
After Casey died, his family complained they didn't know where his body was. Six months later, right before Christmas, Casey's final resting place was revealed: a cemetery in Oslo, Norway called Vestre Gravlund.
And this added a new spark to the Kasem family feud, when his daughter Kerri said on her Facebook page that Casey's wife Jean and her daughter convinced that cemetery to take him, even though Kerri says Casey wanted to be buried in his native United States.
There was no comment from Jean Kasem.
Nevertheless, Kerri's publicist said his children found peace in knowing they shared Casey's final moments.
Casey has a star on Hollywood's Walk of Fame…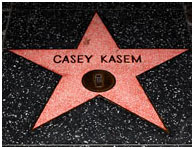 …and is a member of the National Radio Hall of Fame.